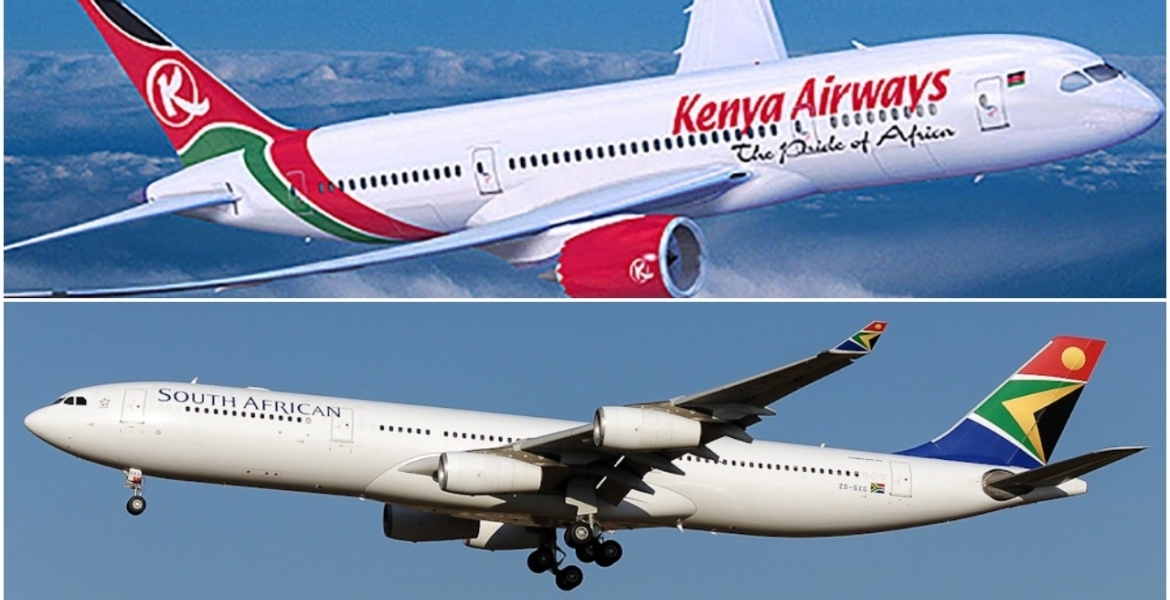 President Kenyatta has announced that Kenya Airways (KQ) and South African Airways (SAA) will partner to form a Pan-African airline.
Kenyatta, in his New Year message, said the new airline will have an unmatched continental reach and global coverage.
"To boost tourism, trade, and social engagement; and to bolster continental integration; our national carrier Kenya Airways will join hands with our partners in South Africa to establish a Pan-African Airline," said Kenyatta.
During his visit to South Africa in November last year, Kenyatta witnessed the signing of a strategic partnership framework between the two airlines to form a pan-African airline group by 2023.
KQ and SAA had earlier signed a Memorandum of Cooperation to foster closer cooperation in terms of the exchange of knowledge, expertise, innovation, digital technologies, and global best practice.
The two airlines said they will work together to increase passenger traffic, cargo opportunities, and general trade. They expect the partnership to improve the financial viability of both airlines and deliver more competitive pricing for passengers and cargo customers. 
The alliance will also use the carriers' respective hubs of O.R. Tambo International Airport and Jomo Kenyatta International Airport to rekindle tourism in both countries following the Covid-19 pandemic. 
The partnership is expected to improve the financial viability of the two airlines as they remain committed to their financial turnaround strategies. Both KQ and SAA have faced financial struggles in recent years, compounded by the Covid-19 crisis.
"One of the pillars to achieve this is coming together and combining assets to provide a more robust and ultimately competitive aviation ecosystem to pursue the commercial viability of both carriers. The partnership will improve the financial viability of both airlines by creating the most formidable air transport connection in Africa," they said in a joint statement.
KQ and SAA also said their partnership was aligned with the aspirations of the Africa Continental Free Trade Area Agreement (AfCFTA) which aims to provide a single market for goods and services on the continent.