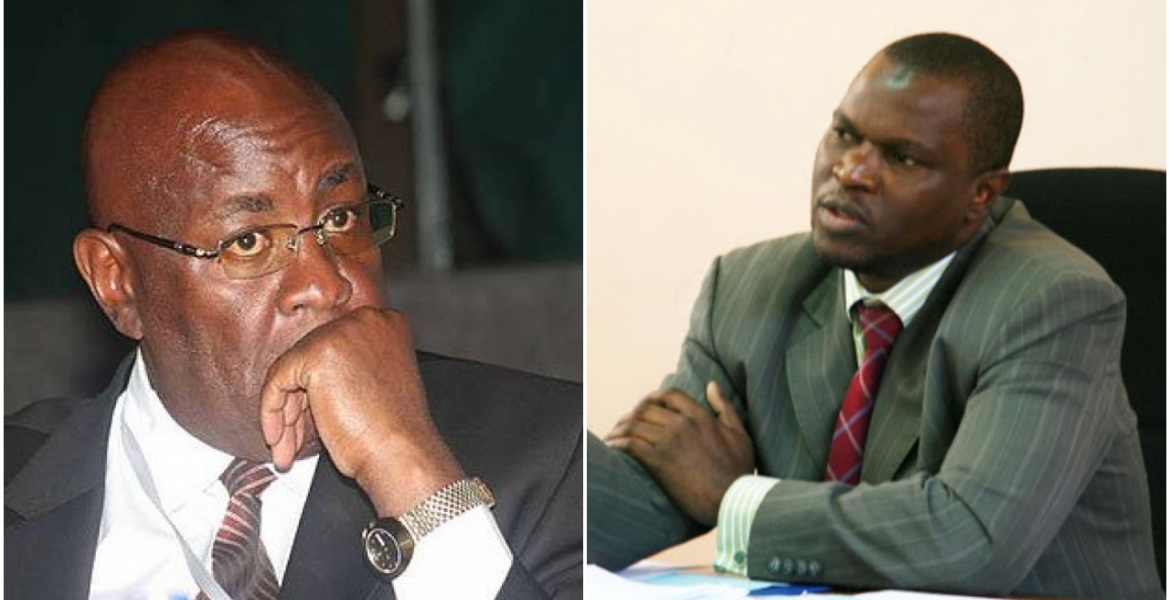 Directorate of Criminal Investigations (DCI) says detectives seized $57,000 during a raid of Justices Aggrey Muchelule and Said Chitembwe chambers in Nairobi last week.
The two High Court judges were picked by detectives following the raid and taken to DCI headquarters for interrogation.
Through an affidavit filed in court, Chief Inspector Felix Karisa Banzi says officers recovered USD50,000 from an unidentified lady in Justice Muchelule's chambers and USD7,000 from Justice Chitembwe.
"That the search at chambers 230 and on the person of the occupants resulted to the seizure of among others, USD 50,000 on the person of a lady present in the chamber and USD 7,000 on the person of 2nd interested party himself," the affidavit reads.
Judges Muchelule and Chitembwe are listed as the first and second interested parties in a case filed by Kenya Magistrates and Judges Association. The association filed the case challenging the arrest and prosecution of the two judicial officers.
On Monday, a Nairobi court issued orders barring the DCI and DPP from arresting and charging the two judges pending the hearing and determination of the case.
Chief Inspector Karisa in court papers says he has been investigating complaints where some judges and judicial officers have been accused of corruption.
He claims to have received information and complaints that some individuals acting as brokers, approached select judges with a view of procuring favorable judgments and rulings in various matters.
The officer indicates that on July 21st at around 3:00 pm, he received further information from one of the complainants about a series of meetings between certain judges and the brokers where a figure of Sh7 million was arrived at and the bribe was to be delivered to the residence of a judge at 19;00 hours.
"However the stated time and venue were abruptly changed. The meeting was rescheduled to the next day at 07:45 at chambers 235 within Milimani law court. From the above it is clear for DCI to obtain a search warrant in time for the stated meeting," the officer states.
Karisa adds that on the material days when information was received that the exchange was about to happen but at chamber 230 belonging to Justice Muchelule, claiming that the meeting was being facilitated by Justice Chitembwe.
 
He says the DCI is conducting lawful and legitimate investigations into grave allegations of corruption and the probe cannot be claimed to be an encroachment on the independence of the judiciary.
"The application herein is an attempt to stifle and frustrate the DCI in performance of his constitutional mandate," he says.
The case will be mentioned on October 18th.