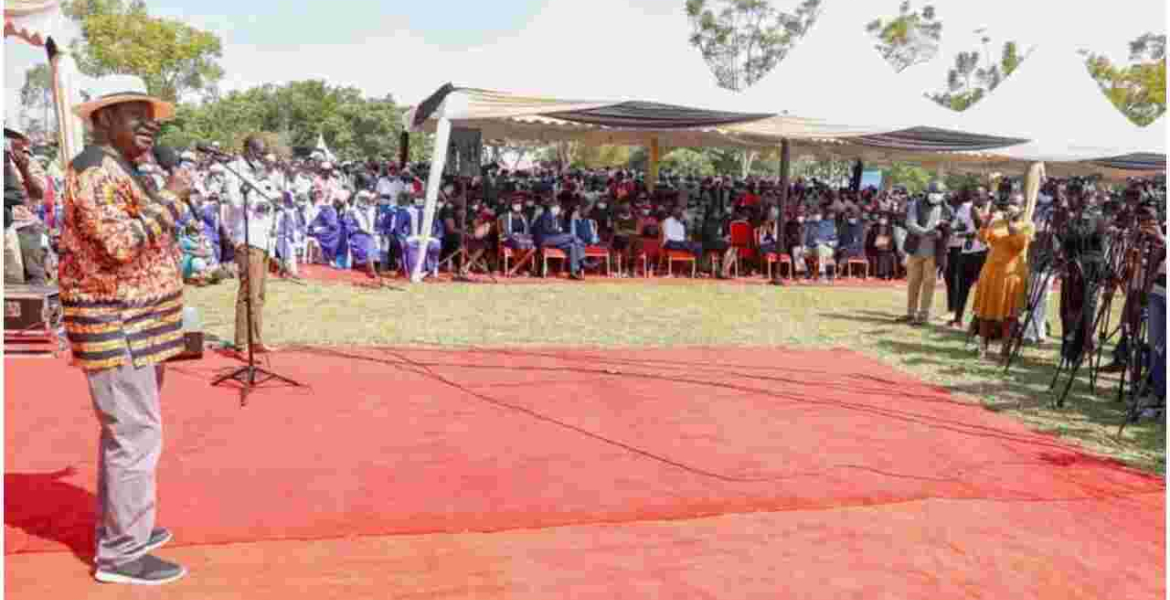 ODM leader Raila Odinga has warned of what he termed as a political tsunami ahead of the 2022 general elections.
Odinga, who spoke on Saturday during the burial of former Gem MP Jakoyo Midiwo in Siaya, urged his supporters to trust the process, stating that they are assembling a "heavy machine." 
"All I can tell you is that we are assembling a heavy [political] machine. They (opponents) don't know what is in store. A strong Tsunami is coming. So I'm urging you [my supporters] to trust me; we know where we are going," Odinga remarked.
He added: "We want our people to know that the machine we are making is a heavy one. The others you see chest-thumping are a passing wind. There is a wind coming. It is heavy, it will turn into a tsunami."
Odinga further trashed the "bottom-up" economic model being fronted by Deputy President William Ruto, saying it cannot turn around the country's fortunes.
"Bottom-up economics should be taken to the dustbin. But, unfortunately, there is nothing like a bottom-up approach when it comes to the economy. What would you be doing with a wheelbarrow or a handcart in the quest to improve the general economy?" posed Odinga.
At the same time, Odinga exuded confidence that they will succeed in their appeal against a High Court ruling that declared the BBI process unconstitutional.
"We are confident that through this competent team we are going to succeed. The BBI is going to move forward. That reggae will proceed," Raila said.