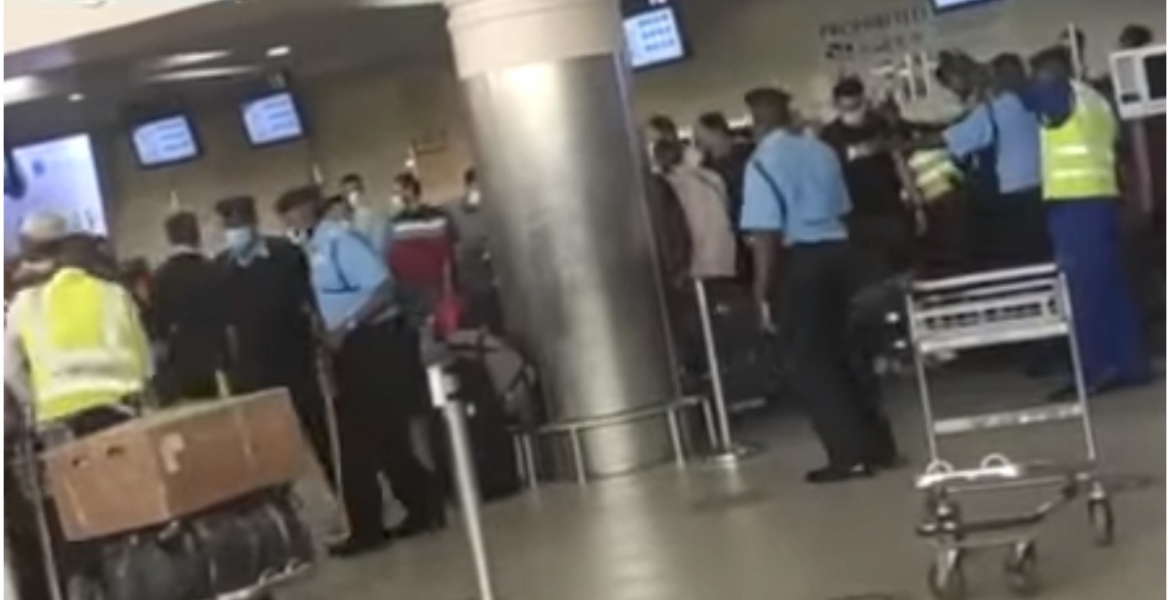 There was drama at the Jomo Kenyatta International Airport (JKIA) on Saturday after police officers arrested some passengers as they prepared to board flights.
A video shared by Nation shows uniformed officers forcefully dragging travelers out of the terminal with their luggage.
Passengers left in the queue are heard chanting protest slogans in solidarity with those who were being arrested.
Reports indicate the affected travelers did not have proof of accommodation, which shows that one agreed or prearranged a place to stay for the duration of their visit in the destined country.
Sources at the airport said those arrested were booked to JKIA police cells pending further action.
Police and the airport are yet to issue a statement on what exactly transpired.
Here is a video of the incident; https://youtu.be/ntvvduoQXTg