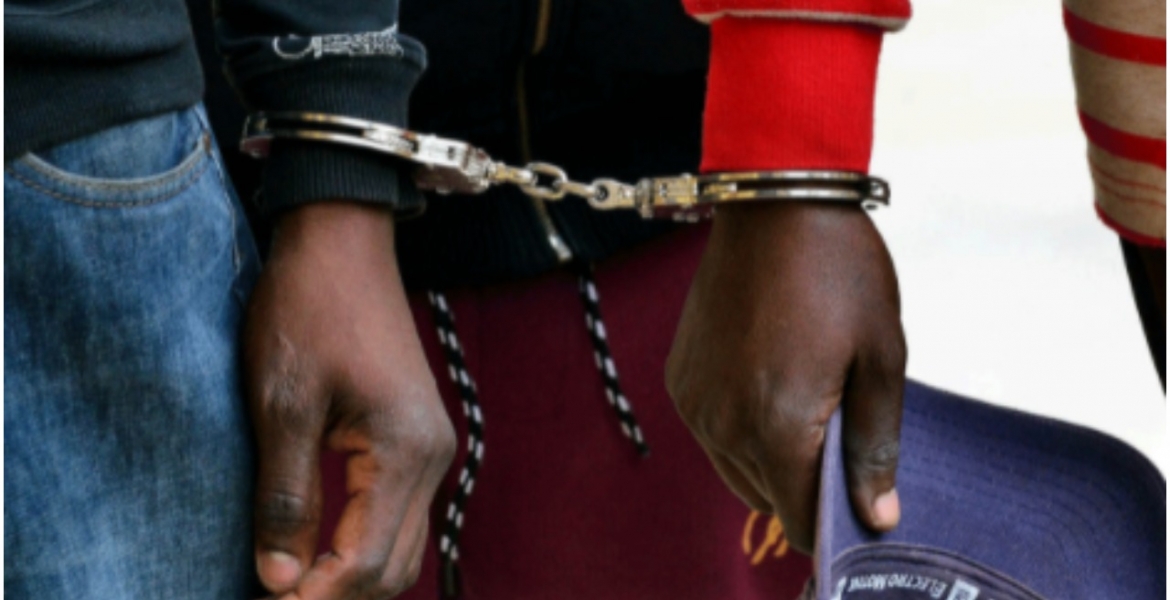 A police officer is among five terror suspects who were arrested with explosives in Mtito Andei, Machakos County on Saturday.
They were apprehended after detectives from the Directorate of Criminal Investigations (DCI), who were on patrol within the township, received a tip-off from members of the public about suspicious individuals.
The officers found a saloon car registration number KBR 142L with five occupants parked outside a restaurant.
The suspects, who were en route to Nairobi from Mombasa, were escorted to Mtito Andei police station where the vehicle was ransacked.
In the car's boot, there was a small box draped in a polythene bag and upon unwrapping, sleuths found a cylinder tube connected to two wires, copper wires, six wires labeled dangerous explosives, and three kilograms of white powder.
The five suspects include an Administration Police Officer Ali Gollo Garaqo, who claimed to be a DCI officer attached to Maua police station in Meru.
Others are Cyrus Wamwea Thiongo (52), Abdinassir Hirsi Hapicha (34), Ali Gibaba Hapicha (42), and 60-year-old Omar Halake Jillo.
The case has since been handed over to the Anti-Terror Police Unit (ATPU) while the exhibits were sent to bomb experts for further analysis.