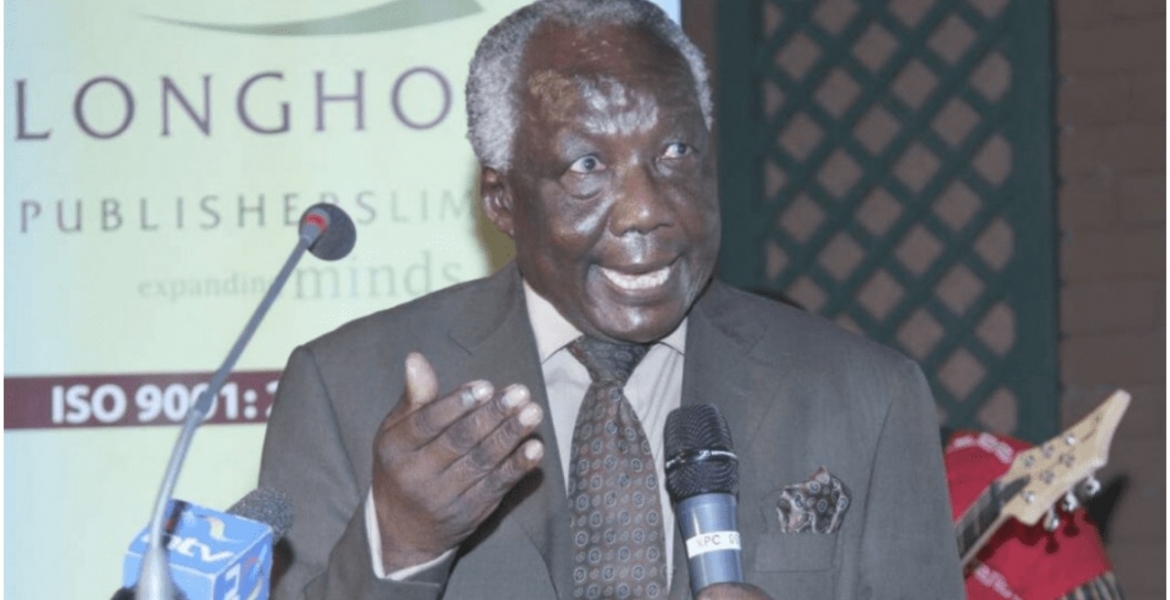 Veteran Kenyan journalist and author Philip Ochieng has passed away at the age of 83 years.
Ochieng, a former Sunday Nation columnist, died of pneumonia at his home in Awendo, Migori County on Tuesday. 
His family said Ochieng had just been discharged from the hospital last week.
Deputy President William Ruto and ODM leader Raila Odinga are among those who have sent their condolences to the family and friends of Ochieng.
Odinga tweeted: "Kenya has lost in the passing of Philip Ochieng, a veteran journalist and legendary columnist with an unmatched prowess of the English language. Through the power of the pen, Philip spoke to the most powerful and moved the society into action." 
He added: "Philip penned his thoughts and gave a voice to the voiceless. My heartfelt condolences go out to his family, friends, the Nation Media Group, and the media fraternity."
On his part, Ruto eulogized the octogenarian as a "consummate, no-nonsense and committed journalist with a deep knowledge of issues."
"He was a stickler for grammatical accuracy and used his platforms to break down the English language and teach us new things — even those we figured we knew. Ochieng', a widely read hero, was simply in his own class; a man of varied intellectual pursuits," wrote Ruto.