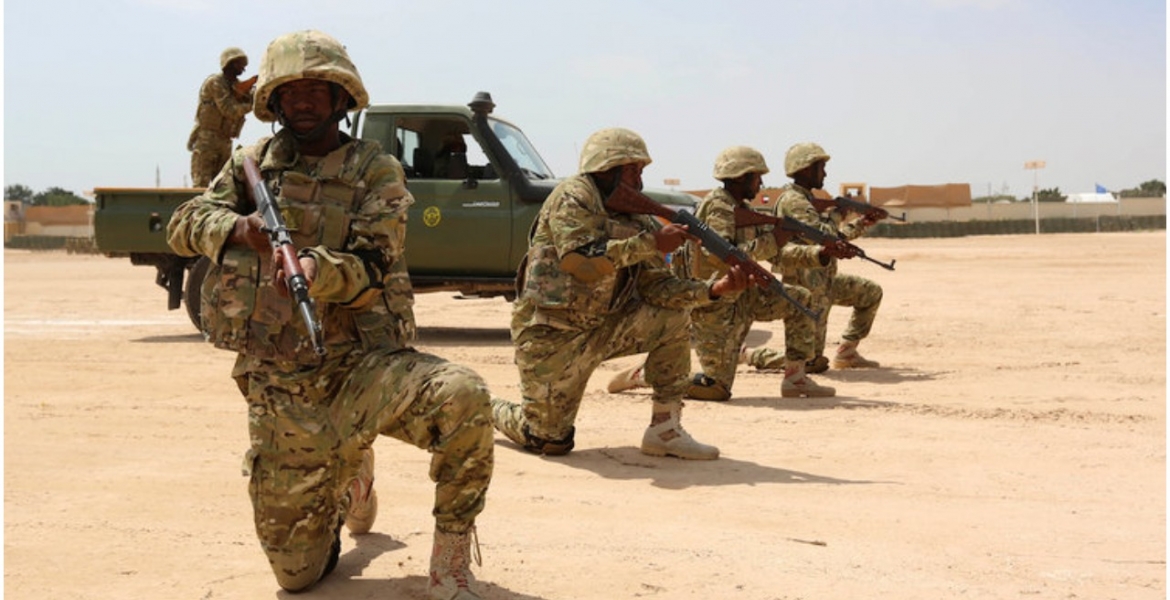 Somalia has reportedly deployed its soldiers to the Mandera border hours after cutting diplomatic ties with Kenya.
Somalia National Army (SNA) troops were on Tuesday spotted taking strategic positions along the border with Kenya, raising tension among Mandera residents. 
Daily Nation reports that many residents have since fled their homes citing fear for their lives. "We woke up to the sight of the Somalia National Army and this is worrying us," Ali Abdille, a resident of Mandera, said.
On Tuesday morning, the Somali Minister for Information Osman Dubbe announced the country has severed diplomatic ties with Kenya over alleged violation of her territorial integrity.
Somalia accused Kenya of constantly meddling in Somalia's internal and political affairs.
Dubbe recalled all Somali diplomats back to Mogadishu and ordered all Kenyan diplomatic officials to leave the country within 7 days.
This came after President Kenyatta on Monday held bilateral talks with visiting Somaliland President Musa Bihi Abdi and his delegation at State House, Nairobi.
State House Spokesperson Kanze Dena said Kenyatta and Bihi initiated discussions on a number of issues of mutual interest between Kenya and Somaliland.
Somalia's Ministry of Foreign Affairs downplayed Bihi's visit to Nairobi, stating that Somaliland has no legitimacy to deal directly with Kenya.
"Muse Bihi's visit to Nairobi undermines the sovereignty of Somalia and must be treated with the contempt it deserves," the ministry stated.
Last month, Somalia expelled Kenyan Ambassador to Mogadishu Lucas Tumbo over allegations that Kenya was interfering with the upcoming elections. 
Kenya's government spokesperson Cyrus Oguna indicated that a committee has been established to solve the diplomatic tension between the two nations.
"We have so much commonality and any threats to that should be resolved. There are discussions taking place to ensure the relationships are normalized."