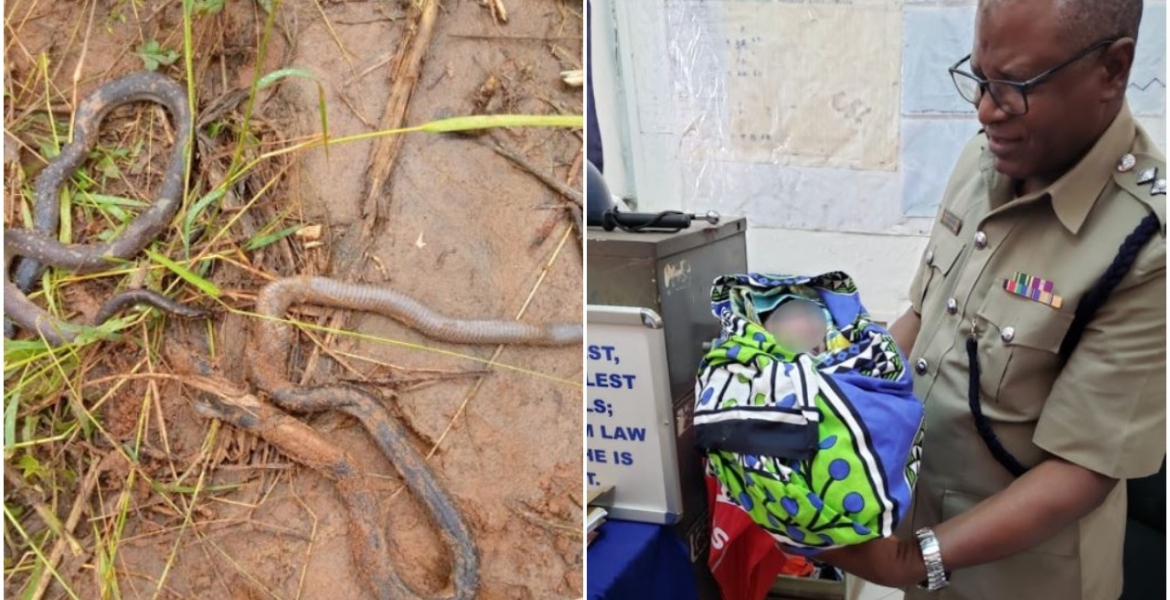 Police in Kilifi County are pursuing a woman who allegedly dumped her newborn baby in a snake-infested septic tank.
The infant was rescued from the 15 feet underground tank after a passerby heard his cries and alerted residents of Mkaomoto area in Malindi sub-county.
When a group of residents arrived, the baby was surrounded by two snakes that did not harm him, The Star reported. A ladder was used to retrieve the baby from the cesspit.
A video shared on social media showed one of the rescuers wrapping the naked infant in a piece of clothing before handing him to a group of women waiting outside the tank. It is suspected the mother dumped him soon after giving birth.
The newborn was taken to Malindi sub-county hospital where doctors found he is healthy.
Held Esliy, a gender-based violence activist from Malindi condemned the act and called on police to bring the suspect to book.
 
"Police are looking for the mother of the child. As a mother I condemn the act, a child is an angel how does one do such an inhuman act to an innocent soul?" she said.