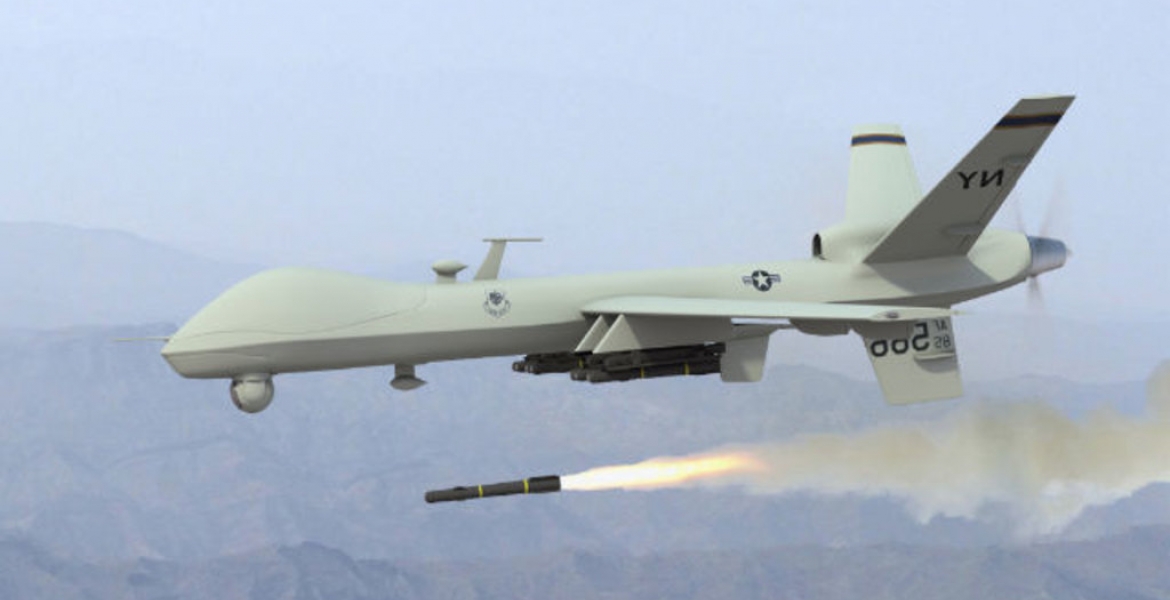 The US military Africa Command (Africom) is seeking approval to carry out armed drone attacks in some parts of Kenya.
The move is part of its efforts in the ongoing fight against the Somalia-based Islamist terrorist group Al-Shabaab, according to The New York Times. 
The US military has come up with draft rules to guide drone strikes in Kenya which need to be approved by the US Defense Secretary Mark T. Esper and then President Trump.
The push for authorization to use armed drone strikes is informed by the January 5th, 2020 Al-Shabaab attack on Camp Simba, a military base in Manda Bay, Lamu County which hosts both US and Kenyan troops.
Two US military contractors and a soldier were killed in the attack while property worth millions of dollars was destroyed.
US officials said Africom requested permission to conduct a drone strike while the attackers were still on Kenya territory but the insurgents had already retreated to Somalia.
This is when Africom realized they lacked rules to carry out drone strikes in Kenya, leading to the drafting of the guidelines to be used to counter future attacks by the militants.
Africom, which already has permission to carry out drone airstrikes in Somalia, will also seek Kenya's authority to stage such attacks.
"Africom certainly recognizes the need to apply consistent international pressure on Al-Shabab and to monitor their activity, presence, and actively confront them in order to prevent their spread. This can take several forms," Africom spokesman Col. Christopher P. Karns told The New York Times.
Lt. Col. Anton T. Semelroth, a Pentagon spokesman, said: "The U.S. military will defend U.S. personnel, citizens and homeland as necessary anywhere in the world."