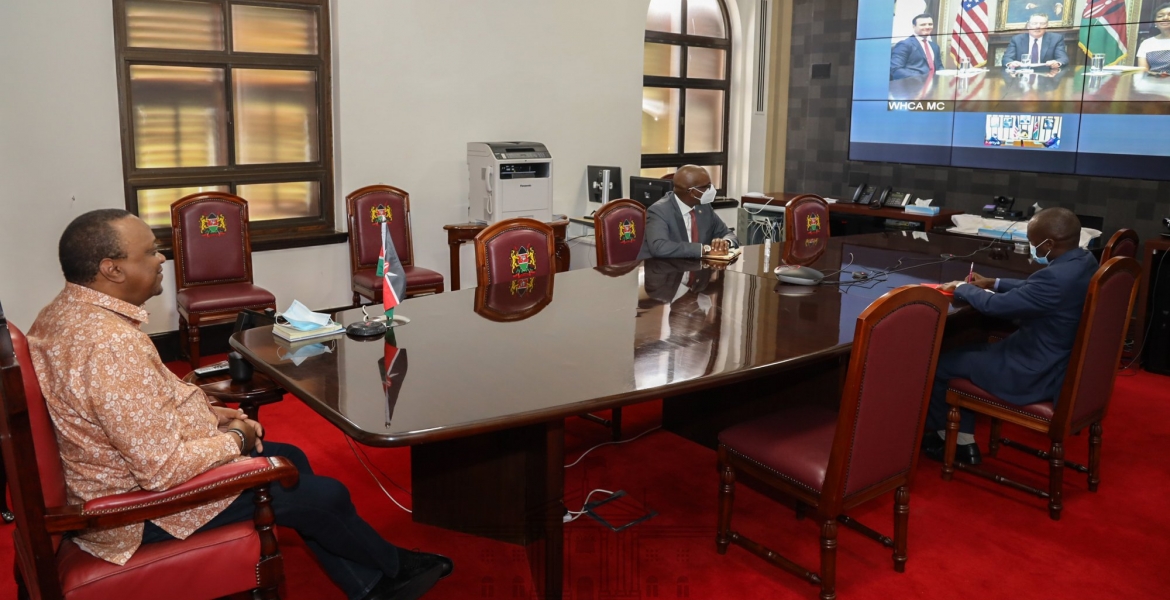 Kenya and the United States have formally opened negotiations on a free trade agreement (FTA).
The virtual launch of the trade talks between Kenya and the US was witnessed by President Kenyatta on Wednesday.
State House in a statement said Trade Cabinet Secretary Betty Maina, her Interior counterpart Dr. Fred Matiang'i and State House Deputy Chief of Staff for Strategy Ruth Kagia represented Kenya at the launch.
On the other hand, the US delegation was led by the country's Trade Representative Amb. Robert Lighthizer.
Last month, Kenyatta played down claims that the trade pact with the US will undermine the African Continental Free Trade Agreement (AfCFTA), saying the deal will set a precedent for other African nations seeking to negotiate bilateral arrangements.
"Kenya will be the first under the new AfCTA so we are going to be trailblazers in this and we hope that others will also follow-through," Uhuru said.
He added that through the agreement, Kenya will reposition itself as a gateway to American investments on the continent.
"The essence of an FTA is an investment. Ultimately, I believe, Americans themselves will be able to say, why can't we just invest in Kenya and not only take advantage of Kenya but the region," he noted.
Uhuru stated that Kenya will be seeking a win-win arrangement where both countries will benefit.
"We believe that all trade negotiations are based on a win-win. We believe that's the intention of the United States just as much as it is our intention," he stated.