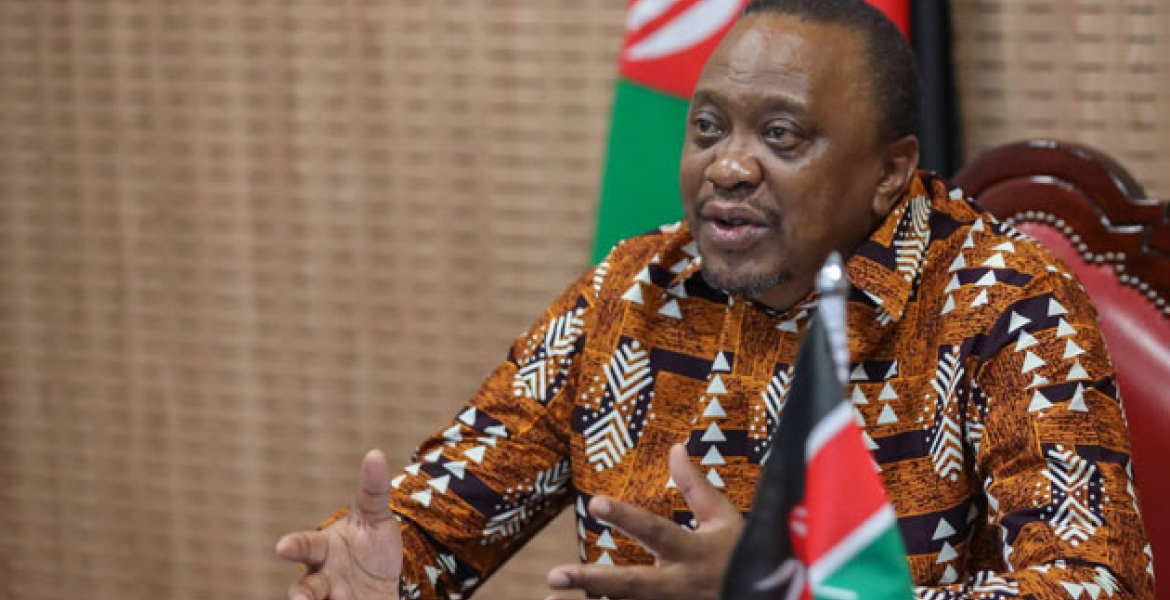 President Kenyatta has prohibited Cabinet Secretaries from launching new projects without his express authority. 
Uhuru issued the order on Tuesday during a virtual meeting with Cabinet Secretaries, Chief Administrative Secretaries, and Principal Secretaries, where he outlined his administration's development priorities for the current fiscal year.
He said the government will pay focus on the completion of the ongoing projects, which must be strictly implemented within set timelines and budgets. He stressed that no new projects shall be initiated without his consent.
For accountability purposes, Kenyatta announced the government will adopt the completion rate of projects as a key performance indicator for all CSs, PSs and CASs.
Due to the difficult economic environment caused by the Covid-19 pandemic, Uhuru urged government departments to prioritize settlement of pending bills.
He further asked government departments to embrace the 'Buy Kenya Build Kenya' initiative by giving preferential procurement to Kenyan-made goods and services in order to support the growth of local industries.
Uhuru concluded by warning high profile Cabinet members that they will be held accountable for corruption and mismanagement of public funds in their ministries.