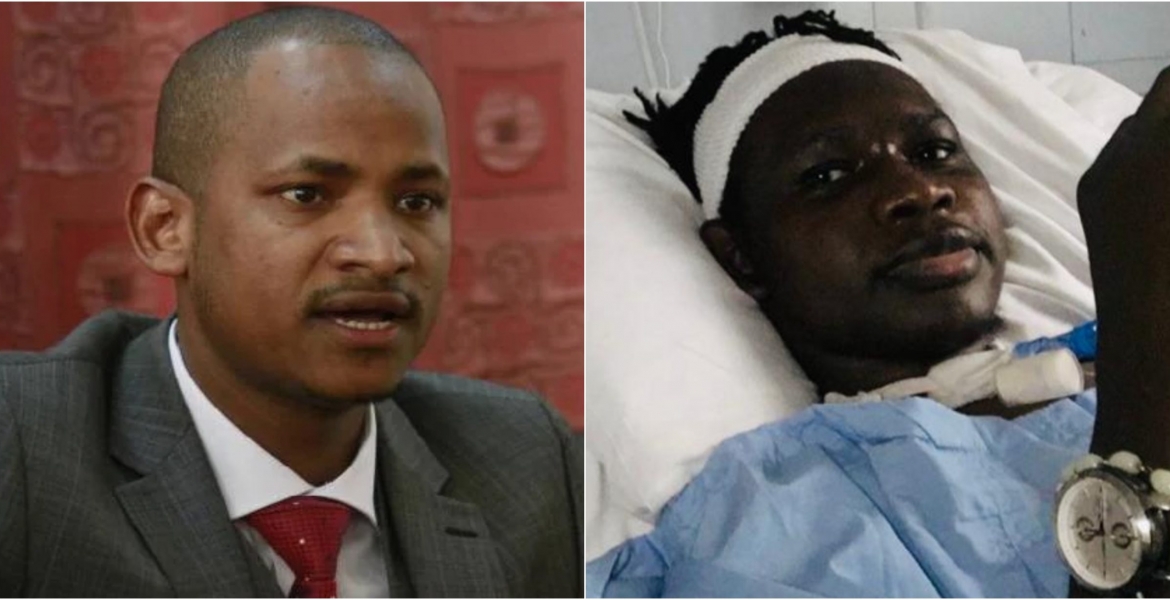 Embakasi East MP Babu Owino has threatened to sue Nation Media Group for interviewing Felix Orinda, also known as DJ Evolve.
This comes after NTV aired a story about DJ Evolve's health condition following a shooting incident involving MP Owino in January this year.
Owino in a demand letter dated July 1st asked the media house to issue a public apology and air it in the prime-time news within two days, failure to which he will take legal action against the company.
"Our instructions are to demand from you which hereby do that: You run an appropriate apology in the prime-time news on your television channel (and) you give an appropriate written apology to our client. You admit liability for the slanderous libelous statements following which we shall proceed to address you on damages," the letter by Okatch and Partners Advocates reads.
Owino noted that the story aired on NTV was meant to attack, accuse, persecute, reprimand and convict him by whipping up emotions from the public.
"That your story on the plight of Mr Orinda though noble as it shows his improved state, has been used by yourselves to attack, accuse, persecute, reprimand, convict our client in the eyes of the public. The sole intention was indeed to whip up emotions, and incite the public against our client," the letter adds.
He also faulted NTV for concluding that he was the one who shot DJ Evolve, adding that the victim has never issued a statement regarding the incident that happened at B-Club in Nairobi on January 17th.
"That we have carefully listened and watched the said story over and over and indeed at no point has the said Felix Orinda stated that he was shot by our client. In fact, even before your news item, the said Felix Orinda has never ever stated in any forum whatsoever that he was shot by our client. The Directorate of Public prosecutions has further confirmed that in fact, Mr Orinda has never recorded a statement on the matter," the letter reads.
Owino also dismissed CCTV footage showing him shooting Orinda, saying that it has not been admitted as evidence in court.
"Take notice that if we do not hear from you within two days from the date of this letter, we have strict and peremptory instructions to institute legal proceedings against you for slanderous and libelous defamation and also infringing on our client's Constitutional right to a fair hearing and to be presumed innocent," the letter states.