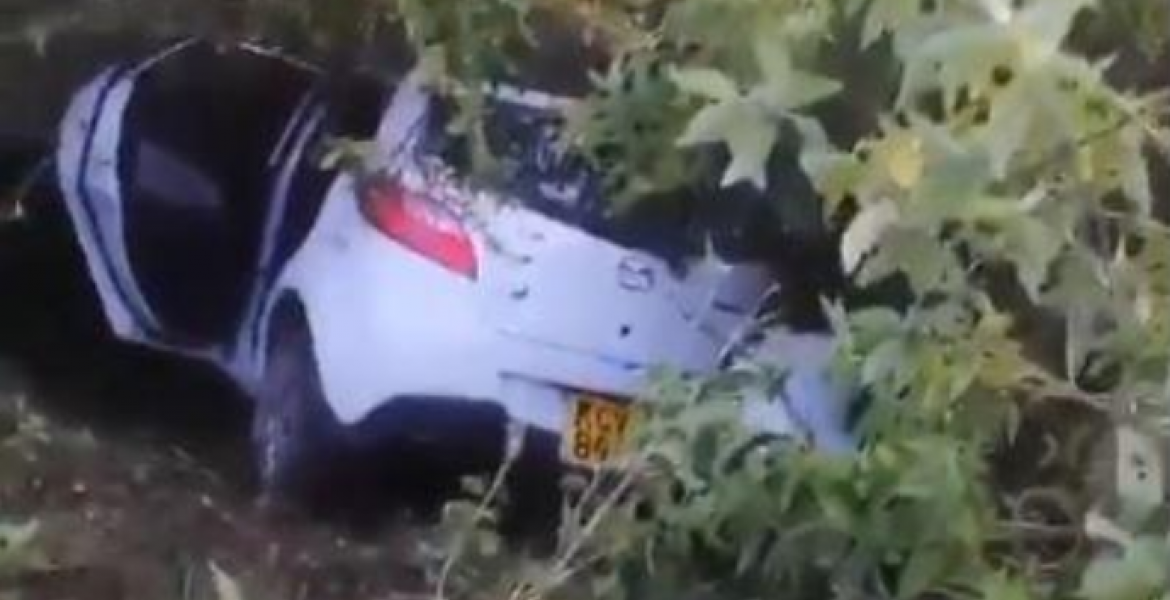 A shocking video showing a car sliding down a slope at Ngong' Hills in Kenya has emerged on social media.
The footage recorded by other people hiking on the location shows the driver of the car, a white Mazda Demio, packing it on the slopes. 
A man who is in the company of the person taking the video is heard warning of the danger of parking a car on the slope and before he is done talking, the car begins plummeting down the hill.
"I can't park a car on the slope, even if it was a powerful Toyota V8 on the slope," the man says.
The car plunges until it is no longer in sight with the two rushing to the scene to see how far the car fell. Luckily, the car did not reach the bottom of the hill as it was trapped between the shrubs.
It also emerged that someone was inside the car and was lucky enough to come out unhurt. It is not clear whether the car slid as a result of a failed braking system.