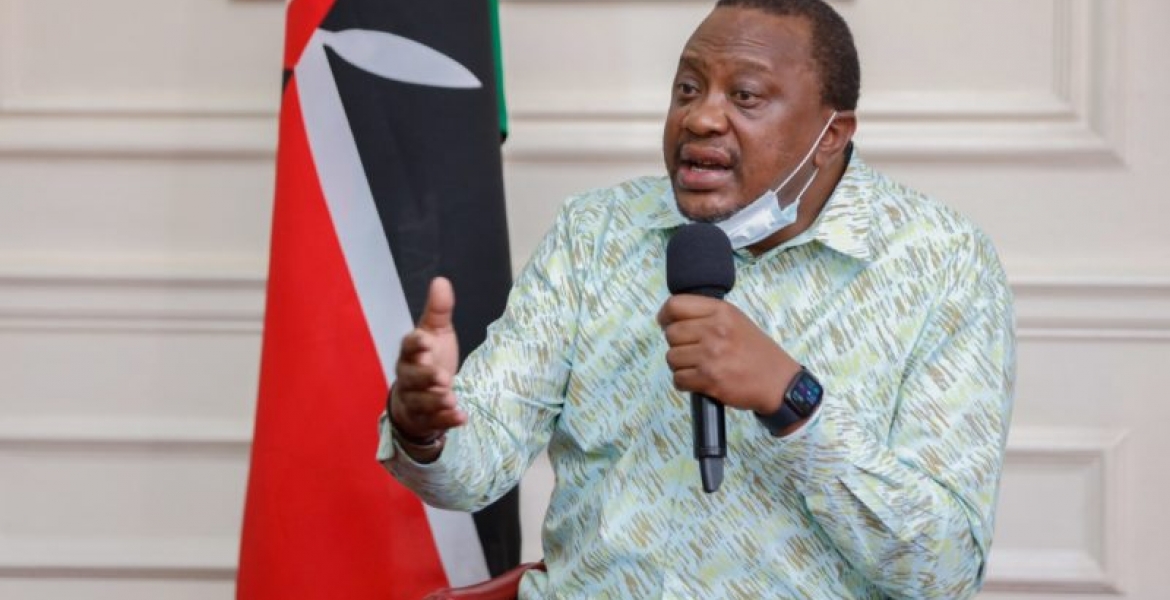 President Kenyatta has disclosed how he was forced to reprimand his son after he flouted Covid-19 containment rules imposed by the government.
Uhuru, in an interview with NTV on Wednesday said this happened after his son traveled to Mombasa alongside his mother, First Lady Margret Kenyatta, and grandmother, Mama Ngina Kenyatta.
A few days after they arrived in Mombasa, the government banned the movement of people in and out of the coastal county in a bid to stem the spread of the virus.
Uhuru said his son defied the dusk-to-dawn curfew, sneaked out of the house, and went out to have fun with his girlfriend, thereby putting at risk the lives of his family members, including his 86-year-old grandmother, Mama Ngina.
Upon receiving reports of his son's behavior, Uhuru said he phoned him and lectured him for failing to take personal responsibility.
"I have a son who happened to be traveling to Mombasa with his mother when all of this happened, they were caught out in Mombasa, they are still there and because of the confinement rules we have put they can't move back, and he decided that one day he wants to go out," Uhuru said.
He added: "I asked him a personal question, you've gone out and you've had fun, but now you've come back to your grandmother who is 80 plus, if something happens to your grandmother as a result of what you have done how will you live with yourself?" 
Kenyatta noted that if the country is to win the fight against the Covid-19 pandemic, Kenyans must take personal responsibility to protect themselves and their families.
"It is that son of mine I was telling you… He has to ask himself: 'Your grandmother's life is in your hands… if something was to happen to her, just because of one evening out to go see your girlfriend…" he noted.
During the interview, Uhuru once again hinted at plans by the government to relax current Covid-19 control measures such as the cessation of movement in various counties and the nationwide curfew.
"As we come closer to reopening our economy, there shall be a factor of personal responsibility because we have seen the second wave of this disease. Germany is a perfect example," he said.