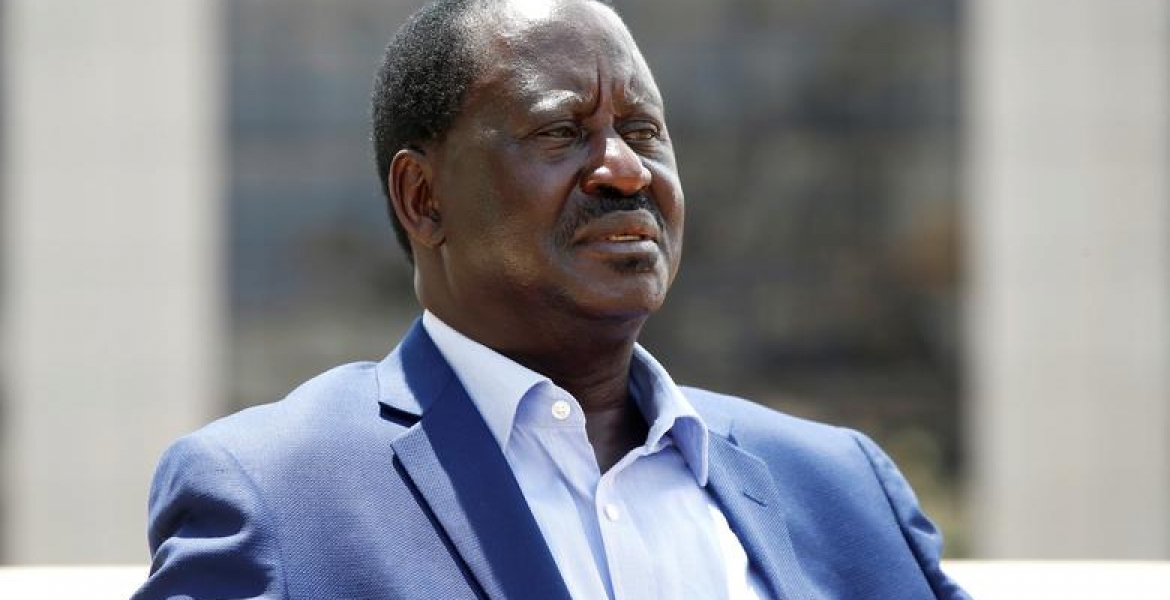 ODM leader Raila Odinga has dismissed a report by a local publication claiming that he called for the cremation of Kenyans who succumb to Covid-19.
The Star in an article dated May 27th quoted Odinga stating that bodies of Covid-19 victims should be incinerated instead of burying in order to prevent the spread of the infection.
Odinga, according to the report, termed the transportation of bodies of Covid-19 as a dangerous practice that exposes family members and mourners to the disease.
"My mother died while I was in detention and I visited the graveside four years later upon release. Don't go to funerals that are not a must such as those for people not related to you," The Star quoted Odinga as saying.
"We must stop this cultural belief that a dead person must be ferried and buried upcountry. They can be buried in cemeteries in urban areas where they died." 
Odinga, in a statement through Twitter on Thursday, May 28th, said he was misquoted by The Star, noting that he only advised bereaved families to exercise caution while laying their loved ones to rest amid the Covid-19 pandemic.
"I wish to clarify that in my interview with Kameme TV and Radio Milele, I did not ask the Luo or any other Kenyan and African community to cremate the dead as reported by The Star Newspaper. Instead, I called on Kenyans to embrace speedy burials and avoid elaborate and crowded burial ceremonies at this time of COVID-19 to help contain the spread of the Coronavirus," Odinga clarified.
He added: "I ask Kenyans to treat the report in The Star as a continuation of the sensational misreporting that has characterized the paper lately including a recent false and sensational report that I was to head an economic recovery team."
Odinga further indicated that cremation has never been part of the culture of most African communities and must not be imposed on people.