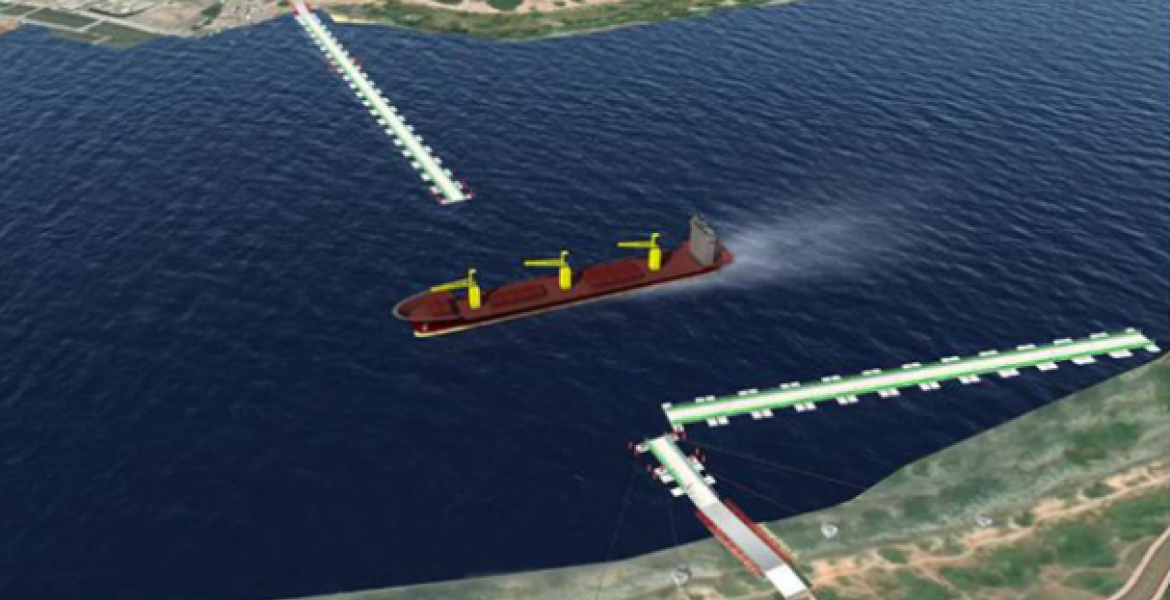 A Chinese engineering company has won the tender for the construction of a floating bridge across the Likoni Channel in Mombasa. 
The contract for the construction of the bridge was signed this month between China Road and Bridge Corporation (CRBC) and Kenya National Highways Authority (KENHA), according to The Star.
The bridge is will be completed within a six-month period and will cost the taxpayer Sh1.5 billion. When complete, the link is expected to ease the movement of people and vehicles across the channel. At the moment, residents of Likoni rely on ferries to access the Mombasa island and vice versa.
"This plan has taken into account such aspects as timeliness, economy, reliability, and practicality," said CBRC in a statement.
A report on CRBC's website indicates that the project will involve the construction of a 660-meter pedestrian bridge stretching from north to south of Likoni.
It will be a Bailey-type approach bridge with pile foundations on either side of the channel and a movable main steel bridge in the middle of the channel to allow ship movements. 
Presently, at least 300,000 passengers and more than 6,000 cars cross the Likoni Channel daily.
"The Kenyan government has recently promulgated a series of the pandemic [Coivid-19] prevention and control measures, such as restrictions on transport capacity and curfews resulting in surging pressure on ferry traffic," CBRC added in a statement.