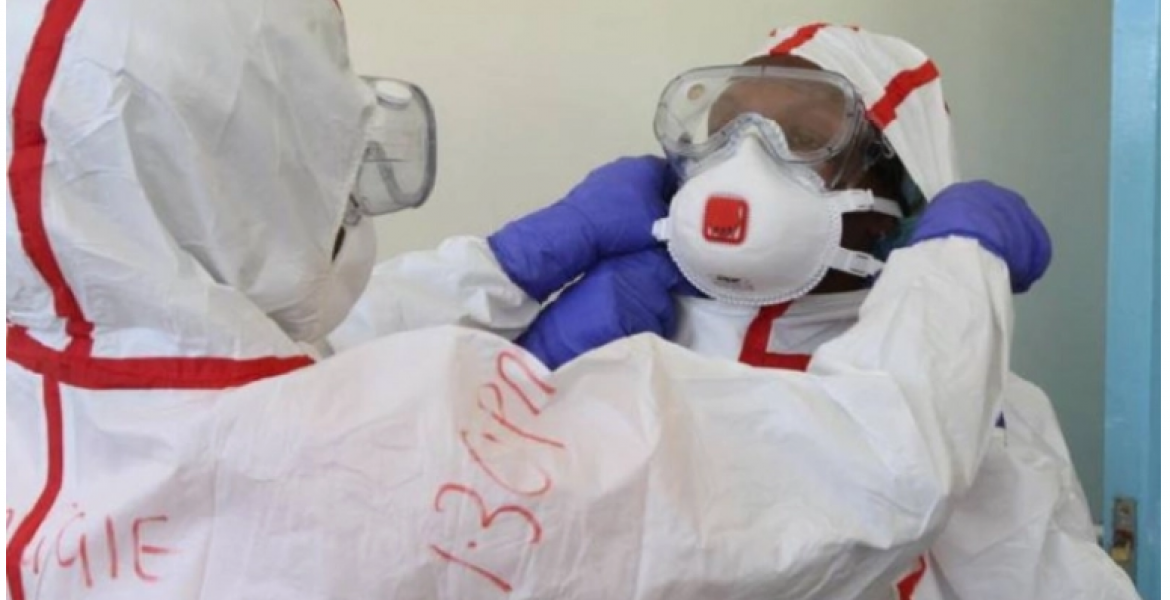 The Health Ministry says 34 healthcare workers have been infected with Covid-19 since Kenya confirmed its first case of the illness on March 13th, 2020.
Health director-general Dr. Peter Amoth indicated that none of the 34 medics have succumbed to the disease and a majority of them are responding positively to treatment.
Dr. Amoth, who spoke during a media briefing on Friday, May 8th, noted that some of them have recovered and discharged from hospital.
The risk of contracting the bug is high among frontline workers as they come into direct contact with Covid-19 patients while taking care of them on a daily basis.
The Ministry of Health last month said it will offer free accommodation to healthcare workers handing Covid-19 patients to reduce the risk of transmitting the disease to their families.
On Friday, 14 additional cases of Covid-19 were recorded in the country, pushing the total number of infections to 621.
Out of the 14 cases, 10 are from Nairobi, three from Mombasa, and one from Machakos, according to Health Chief Administrative Secretary (CAS) Dr. Rashid Aman. In terms of gender, nine are male while five are female.
At the same time, the number of recoveries rose to 202 after 5 more patients were discharged after recuperating fully. The death toll still stands at 29.