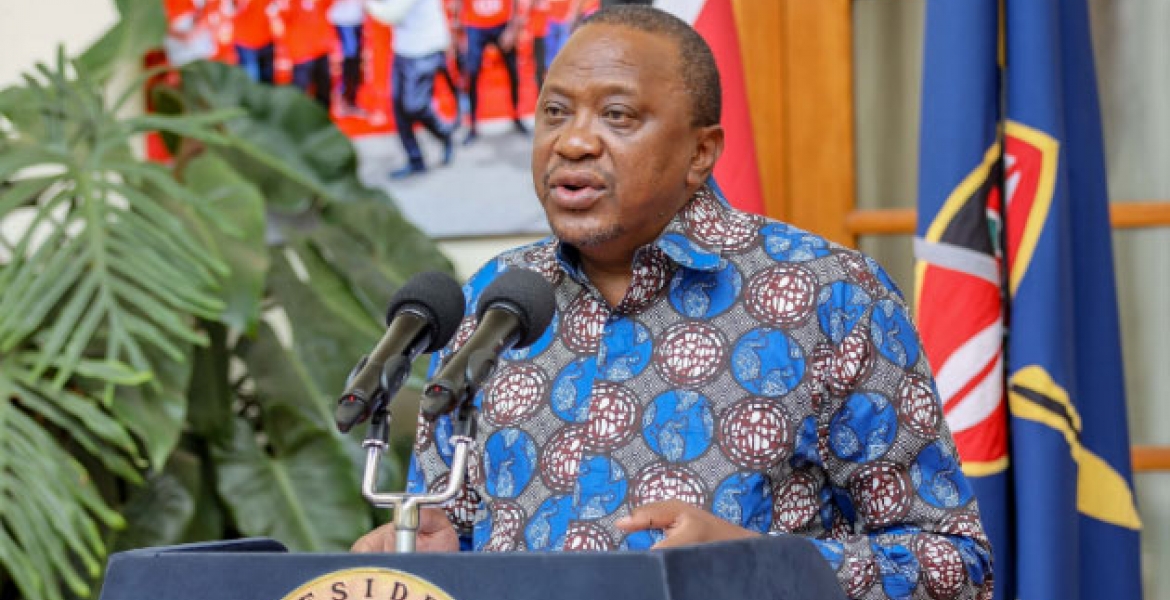 President Kenyatta has banned the movement of people in and out of Nairobi Metropolitan Area (NMA), Kilifi, Kwale and Mombasa counties for a duration of 21 days to contain the spread of coronavirus.
Addressing the nation from State House on Monday, Kenyatta said the cessation of movement in and out of the Nairobi Metropolitan Area by road, rail and air takes effect at 7 pm on Monday, April 6th.
In Kilifi, Kwale and Mombasa counties, the lockdown begins at 7 pm on Wednesday, April 8th. The ban does not apply to those moving food and cargo within the four areas.
Kenyatta noted that the Nairobi metropolitan area accounts for 82 percent of all Covid-19 infections in Kenya while 14 percent are from Kilifi, Kwale and Mombasa. 
"The Nairobi Metropolitan Area is designated as Nairobi City County, Part of Kiambu County up to Chania River Bridge (Thika), including Rironi, Ndenderu, Kiambu Town; Part of Machakos County up to Athi-River, including Katani; Part of Kajiado County including Kitengela, Kiserian, Ongata Rongai and Ngong Town; and all other areas as set out in the Order. Any person, passenger carrying bicycles, motorcycles, scooters, automobiles, vehicles, vessels, railway wagons or aircrafts shall not be allowed in and out of the Nairobi Metropolitan Area and the counties of Kilifi, Kwale and Mombasa," reads to government directive.
"This virus doesn't care about the size of your wallet...In defeating it, we should face the enemy standing side by side. Our unity is demonstrated by each Kenyan going the extra mile," said Uhuru.
"Make no mistake, we are at war and we must be together if we shall win this war. There is a choice that we are asked to make. Do we carry out as normal or carry it as an emergency and fundamentally change the way we act. We are being called upon by our children to show the greatness in us by how we respond to this virus."
During the address, Kenyatta announced the confirmation of 16 additional cases of Covid-19 and two deaths. This raises the total number of infections and fatalities to 158 and 6 respectively.
"Kenyans should wear a mask while in public places. There will be thousands of tailors who will make these masks," Uhuru added.