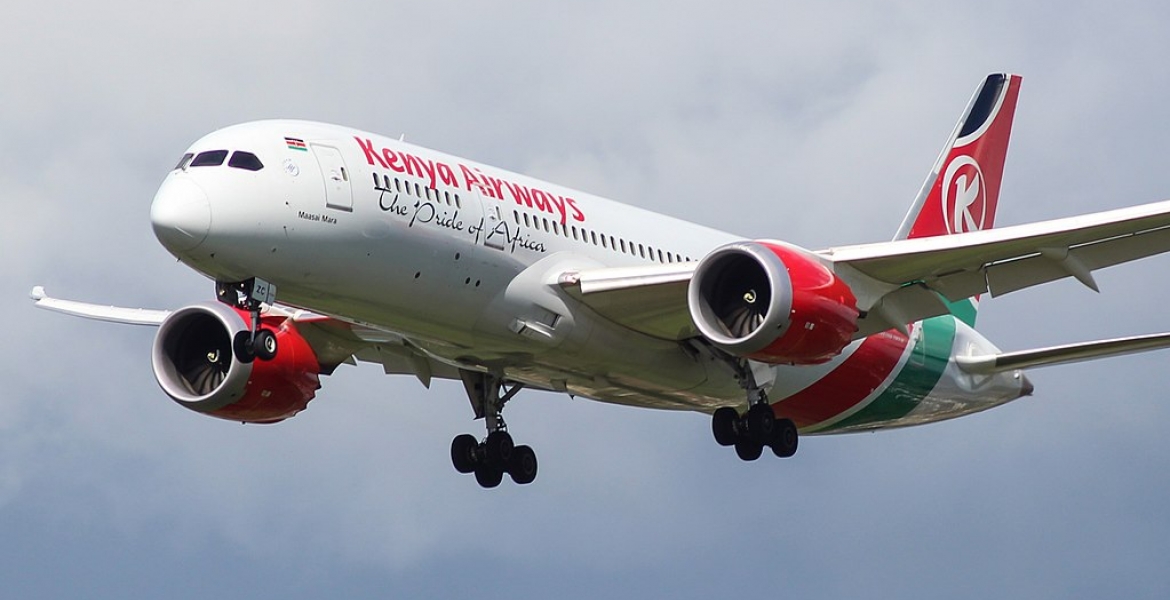 A Kenya Airways flight
Kenya has extended the ban on all international passenger flights by 30 more days effective Monday, April 6th.
This comes ahead of the expiry of the initial two-week ban that took effect on March 25th to combat the spread of the coronavirus disease in the country.
The extension was announced on Sunday by Transport Cabinet Secretary James Macharia, who spoke during a media briefing at Afya House.
"After serious consideration of the situation, the government has extended the ban for another 30 days with effect from tomorrow," said Macharia.
CS Macharia clarified that the ban does not apply to cargo flights and those coming to evacuate foreign nationals from the country. 
He added that flights coming to repatriate foreigners must be empty and countries evacuating their citizens from Kenya must give a 72-hour notice to the government.
 
At the same time, CS Macharia warned that matatu operators defying hygiene standards and social distancing directive issued by the Health Ministry will have their licenses withdrawn in addition to being charged in court for deliberately spreading Covid-19.
"We have observed that the set directives are not being strictly followed, for example, most matatus are still overloading, hence not observing social distancing. They are also not observing standards of hygiene as per the set guidelines," he said.
On Sunday, 16 new cases of Covid-19 were confirmed in Kenya, bringing the total number of infections to 142. Out of the 142 cases, four have fully recovered while four others have lost their lives.