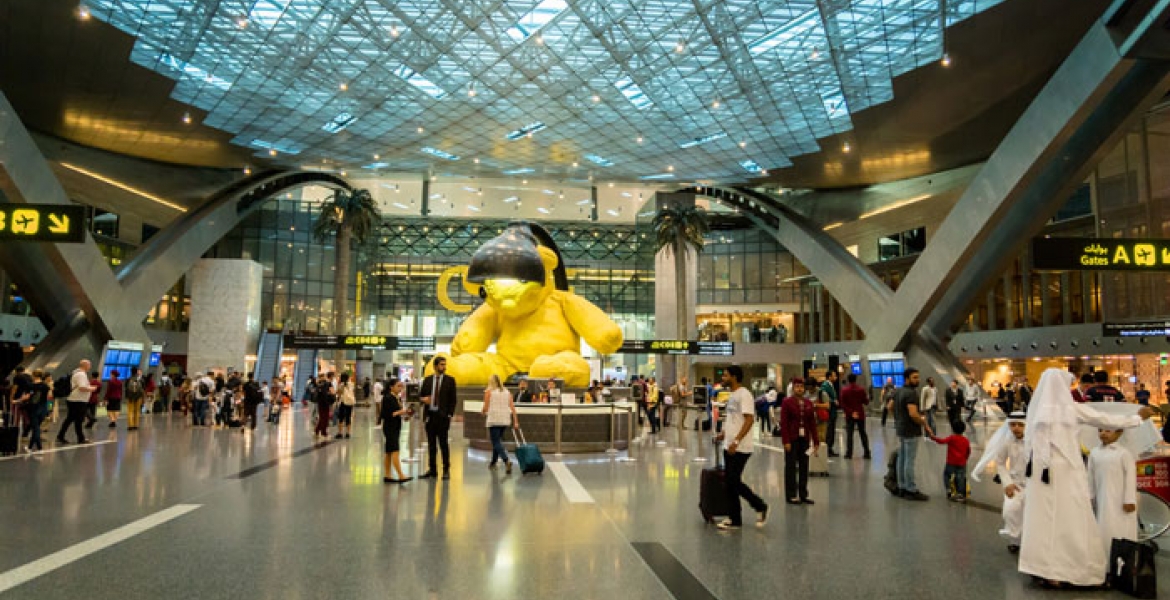 A group of at least 15 Kenyans is presently stuck in Doha, Qatar after they failed to get a flight back home.
The group is stranded at the Hamad International Airport and cannot leave the airport since Doha is on lockdown due to the Coronavirus pandemic.
The Kenyans, some of whom were in transit, have been at the airport for the past three days, according to The Star. 
Mombasa businessman Abdulsalaam Kassim is among those stranded at the airport. Speaking to The Star via phone, Kassim said a Sudanese national who works as a cleaner at the airport has been giving him a place to sleep.
"I am Type 2 diabetic. I need medication but the situation here is hard," Kassim said, adding that he had to hide in a washroom to make the phone call.
"This is our third day here. We are not supposed to be seen close to each other or even talking to each other. We are like in a prison here. Why won't our government come to our rescue?" 
He left Kenya for Tel Aviv, Israel on March 18th to buy a milk pasteurizing machine but was told factories had closed and no transaction could be made. Kassim later flew to Doha but could not get a flight to Kenya after the government banned all international passenger flights due to the Covid-19 pandemic.
"We do not have food. All shops here are closed. We only get small amounts of food from the cleaners here who empathize with us," Kassim said, adding that the two-day notice given to Kenyans abroad to return home was not enough.
 "We rushed to book flights but they were all full. The prices had also shot up," Kassim said.
He urged Kenya to send planes to evacuate Kenyans stuck abroad like the US, Canada, and China are doing. "Why can't Kenya do the same for us?" Kassim pleaded with President Kenyatta.               
"On Day two at the airport, we were informed that the Kenyan government had refused to allow flights to Kenya. This was four hours to our departure." 
He said most people are sleeping in the prayer room at the airport and on the benches. "We are willing to be taken into quarantine at our own cost. We will also pay for the flight," said Kassim.