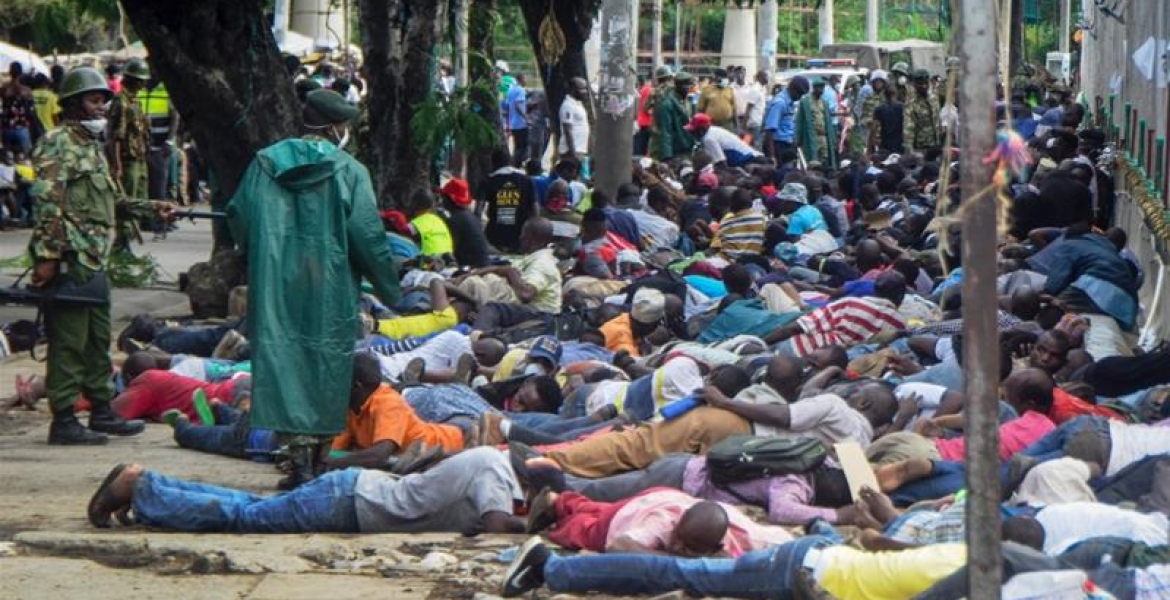 President Kenyatta has apologized for the brutality meted on Kenyans by police officers enforcing the dusk-to-dawn curfew. 
Uhuru conveyed the apology to Kenyans n Wednesday during a televised video call with Brian and Brenda, who have recovered after testing positive for coronavirus.
"I apologize to all Kenyans for excesses that happened during implementation of the curfew. I want to assure you, that if we work together and understand that this problem needs all of us, we will overcome," Uhuru said.
The 10-hour daily curfew running from 7 pm to 5 am took effect last Friday and is part of the measures the government has taken to avert the spread of Covid-19.
There was a public uproar after police officers enforcing the restriction were caught on camera using excessive force on those found outside after 7 pm. Most cases of police brutality were reported in Mombasa, Nairobi, Nakuru, Kwale, and Meru.
"I want to thank those in Mombasa who are now orderly crossing the ferry. I want to thank all those who are ensuring that they maintain their work schedules while allowing our Kenyans to leave their places of work on time in order to beat the curfew," Uhuru said.
"We as a government are preparing for the worst but together with 47 million Kenyans are hoping and praying that we do not have to take further measures," he added.
Over the weekend, Deputy President William Ruto urged police to practice restraint while discharging their duties.