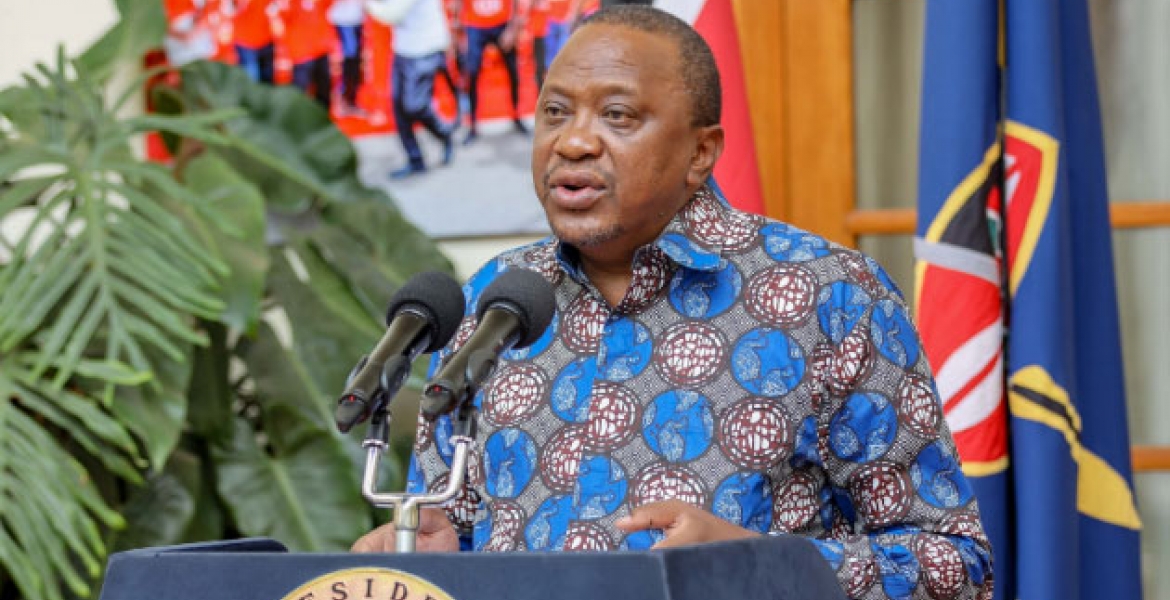 President Kenyatta and Deputy President William Ruto are set to take an 80 percent pay cut with the funds being channeled towards fighting the coronavirus pandemic.
Addressing the nation on Wednesday, President Uhuru said other senior ranking officials in the Executive arm of government will also have their salaries trimmed.
All Cabinet Secretaries and Chief Administrative Secretaries will take a 30 percent pay cut while Principal Secretaries will have their monthly income slashed by 20 percent.
Uhuru urged other arms of the government including the Judiciary and the Legislature to make a similar move to free-up money to combat the contagion.
"I call on the other arms of Government and tiers of Government to join us in this national endeavor, by making similar voluntary reductions; which will free-up monies to combat this pandemic," noted Kenyatta.
To prevent the spread of the virus, Uhuru also ordered all state and public officials with pre-existing medical conditions and those aged above 58 years to take leave or work from home.
He further directed the Treasury to offer 100 percent tax relief to all Kenyans with a gross income of Sh24,000 and below. Pay As You Earn (PAYE) tax will also be slashed from 30 percent to 25.
In addition, Uhuru ordered the temporary suspension of the listing with Credit Reference Bureaus (CRB) of any person, Micro, Small and Medium Enterprises (MSMEs) and corporate entities whose loan account fall overdue or is in arrears, effective April 1st, 2020.
During the address, Uhuru announced the country has recorded its first Covid-19 recovery, terming it a great step in the fight against the contagion. He also said three new coronavirus cases have been confirmed, bringing the total number of infections to 28.