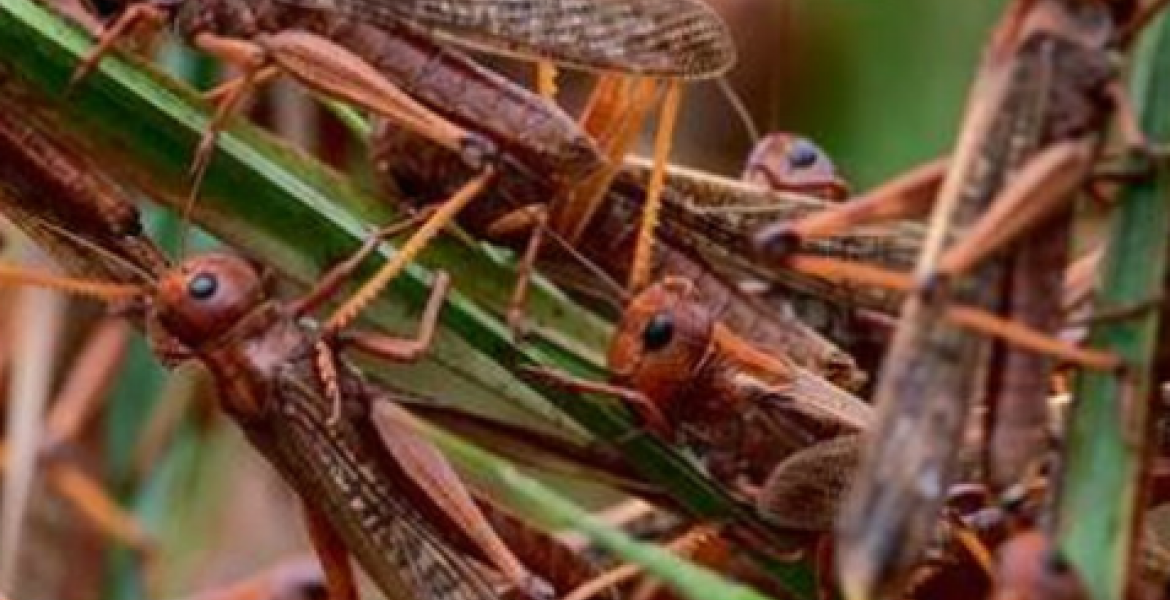 A section of Kikuyu elders drawn from Murang'a County claim that homosexuality is to blame for the current locust invasion in Kenya.
Speaking during a media briefing in Murang'a town on Tuesday, the elders alleged that the infestation dubbed the worst in Kenya in 70 years, was a punishment from God over increased homosexual acts in the country.
Muraya Gatu, the chairman of Murang'a Cultural Association announced the group will launch an anti-gay campaign to sensitize school children and the youth against engaging in the "ungodly act".
His remarks were echoed by women elders who vowed to traverse the country to campaign against homosexuality, which they argued is killing the family unit.
"We are killing our communities by allowing members of the same-sex to be in relationships, we should live as God intended, this is likely one of the reasons why locusts have invaded Kenya," said Mercy Wanjiku, the Deputy Murang'a Kikuyu Council of Elders.
At the same time, the elders also hailed Anglican Archbishop Jackson ole Sapit for vowing to boycott the Lambeth Conference in the United Kingdom over its support of same-sex unions.
The decennial conference will be hosted by practicing Anglican gay bishops from July 22nd to August 2nd, 2020. The summit tackles issues such as the ordination of women as priests, gay relationships and corruption among other topics.
"We support Archbishop Ole Sapit's stand against homosexuality, the practice is ungodly and is nonsense brought to Africa from the West which we should all oppose," Murang'a Kikuyu Council of Elders chair, Father Joakim Gitonga said.