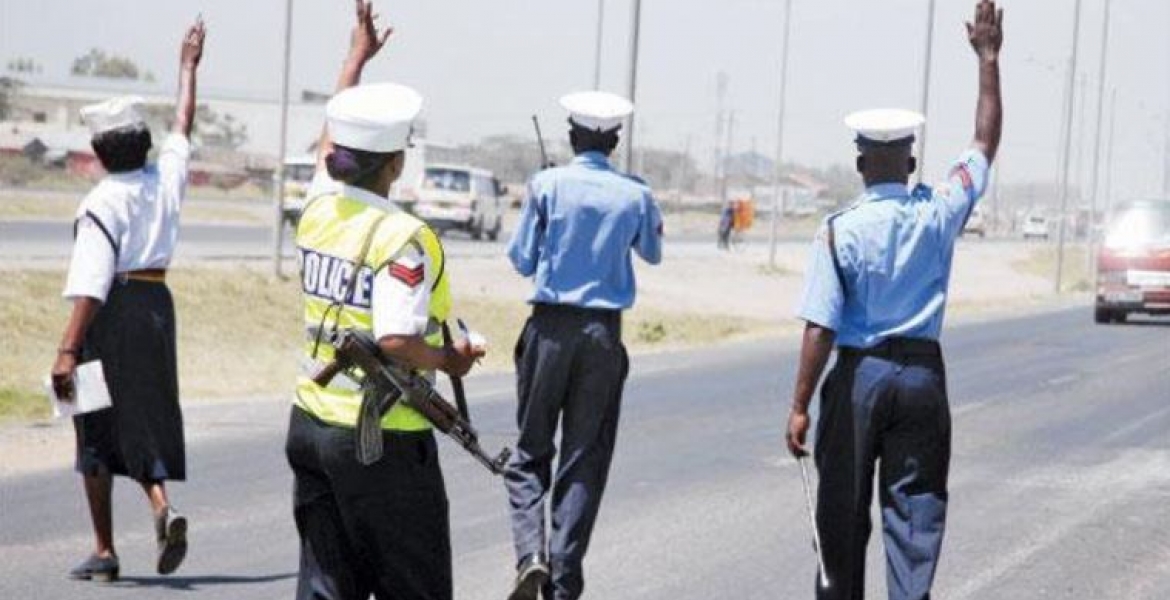 There will no longer be traffic police officers stationed along major highways in Kenya, Inspector-General of Police Hillary Mutyambai has announced.
Speaking in Nairobi on Monday, Mutyambai said all static traffic cops will be removed and replaced by mobile officers. He spoke at the Police Pavilion in Nairobi, where he received 19 vehicles donated to the National Police Service by the National Transport and Safety Authority (NTSA).
"We have realized that the way we've been doing traffic is not the right way…officers are not going to be static in one area the whole day," he said.
To facilitate this, Mutyambai divulged that 38 vehicles will be distributed to Regional Commanders for patrol on major highways across the country.
"The vehicles are marked. Serial number 1-38 and the routes. The vehicles will also be provided with the registration numbers and the names of the officers," Mutyambai said.
Under the new changes, motorists will be required to call 999 for help and the controller will, in turn, liaise with traffic officers on the affected routes for a response.
Speaking at the same function, Deputy Inspector-General in charge of the Kenya Police Service Edward Mbugua said there will be no more detention of drivers with minor offenses.
"Arresting drivers and keeping them in police stations is not going to be allowed. Officers will be required to give notice to those drivers to appear on court. Officers will also not be deployed on the roads for traffic checks but the flow of traffic."
"This streamlining is already on course as can be confirmed by the number of checks currently in place from Mombasa to Malaba. We call upon all Kenyans of goodwill to support us by obeying the law and avoid in corrupt activities on our roads," Mbugua said.