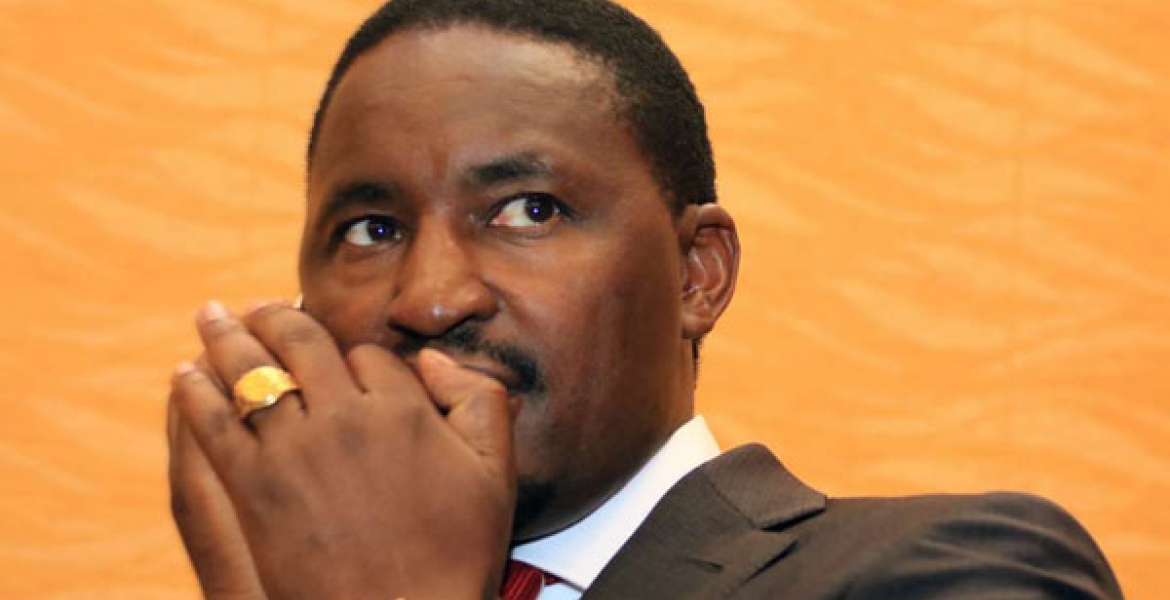 Former Agriculture Cabinet Secretary Mwangi Kiunjuri has accused President Kenyatta of deceiving and then dumping him.
Kiunjuri, who was fired from Cabinet last month, explained that he intended to vie for the Laikipia Governor's seat in the 2017 elections but Kenyatta convinced him to drop his bid as he would re-appoint him to government.
Speaking during an interview with Inooro FM on Tuesday, Kiunjuri said he did not imagine that Kenyatta would one day leave him in the cold. 
"I was ready to rejoin politics and vie for the governor seat in Laikipia County in the 2017 general elections. I was told not to vie for the position."
"Out of the request by the president, I willingly obliged. Under very unclear circumstances I am now out of the cabinet and must wait for years for another election to happen," said.
"I am now jobless and the status will remain for the next two years. No one would like to be in my current state."
At the same time, Kiunjuri defended himself against claims that he was involved in the alleged maize scandal, where Sh49 billion set aside to buy maize from farmers was lost.
"Before I was appointed as Minister for Agriculture, the ministry had paid the larger part of the money and I was only left to pay Sh7 billion. I can show all records of the Sh7 billion and who it belongs to," added Kiunjuri.
Kiunjuri was first appointed to the Cabinet in 2015 as the CS in charge of Devolution after former CS Anne Waiguru resigned over the Sh971 million NYS scandal. After the last elections, Kiunjuri was moved from Devolution to Agriculture Ministry where he served until his sacking.
Kiunjuri, who said his sacking did not come as a surprise, has vowed to make a political comeback. He is a staunch supporter of Deputy President William Ruto.