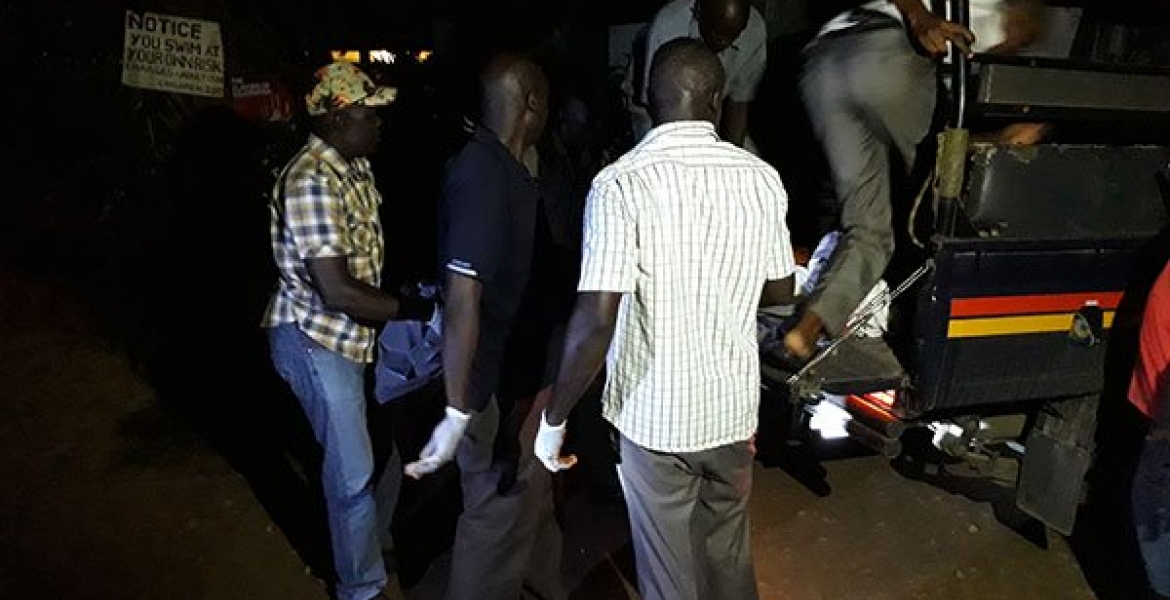 Police have launched a manhunt for a young Kenyan woman suspected to have killed her 75-year-old German lover in a hotel room in Malindi, Kilifi County.
The deceased, identified as Detering Herman, is said to have arrived at Moriema Cottages in Malindi together with his alleged girlfriend identified only as Mary, on Monday night.
Kelly Kazungu, a receptionist at the hotel, said a worker peeped through the room's window on Wednesday morning and saw Herman lying near the bed with sheets stained with blood. The worker became suspicious after the foreigner failed to leave the room for the whole day on Tuesday. 
Kazungu said he found Herman's lifeless body with cuts and scratch marks in the face, back and neck upon opening the room. It is suspected that Mary strangled him after a confrontation.
"The two seemed happy and went to bed together late at night. We never suspected anything fishy until in the evening when one of the workers peeped through the window after he failed to show up and saw him dead," said Kazungu adding that Herman had stayed in the hotel since December 4th, 2019.
Confirming the incident, Malindi Sub-County Police Commander Vitalis Otieno said a search for the woman is ongoing.
"The lady is a well-known person and we are treating her like a suspect since investigations are still going on. The victim has been visiting Malindi and Ukunda for quite some time and it was not his first time to visit the hotel," he said.
Police took the deceased's body to Malindi Sub-County Hospital mortuary, where a postmortem is set to be carried out to establish the cause of his death.