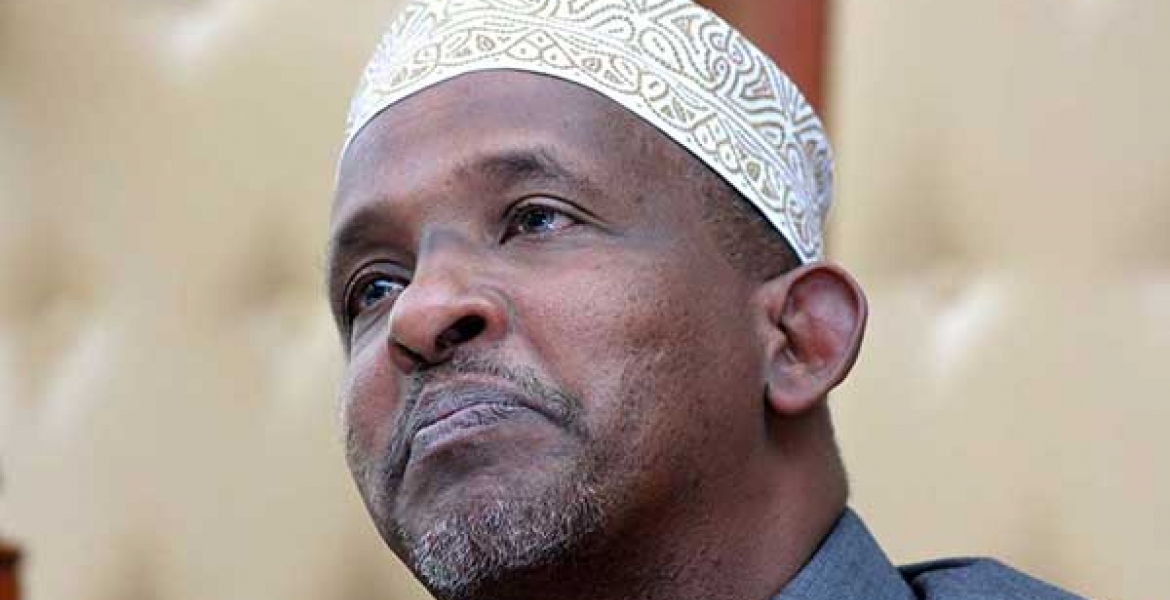 National Assembly Majority Leader Aden Duale has rubbished claims that he is a dual citizenship holder. 
Duale, who is claimed to be both Kenyan and Somali national, said he has never held citizenship of any other nation other than Kenya.
"It is a matter of public notoriety that I am a proud Kenyan citizen and I do not hold dual citizenship and I have never held citizenship of another country and will never do. Mimi ni Mkenya kwa damu na daima nitazidi kuwa Mkenya," Duale wrote on his social media pages.
Duale denied he is a dual citizen hours after Ethics and Anti-Corruption Commission (EACC) opened investigations against him and 9 other MPs who are accused of being citizens of two countries.
"EACC has launched investigations to verify these allegations with a view to taking appropriate action against the Public Officers in accordance with the law. Such action could include initiating mechanisms for removal from office for violation of Chapter Six of the Constitution," said EACC in a statement on Thursday.
Duale claimed that he was being blackmailed over his refusal to facilitate the approval of President Kenyatta's nominee for Kenya's High Commissioner to South Korea, Mwende Mwinzi, who is a dual citizenship holder.
"Parliament shall not be arm-twisted or blackmailed. Indeed the so-called public interest litigators should have looked for other "clever" ways of arm twisting Parliament. This one falls flat like a flat tyre," Duale noted.
He said Ms. Mwinzi, a Kenyan-American, has refused to renounce her United States citizenship as recommended by Parliament.
 "The Committee on Implementation of the National Assembly in seeking to establish the implementation status of the Defense and Foreign Relations Report has now established that upon approval by the House, Ms. Mwende Mwinzi in complete disregard of the law has acted in bad faith and refused and declined to renounce her American citizenship," said Duale.
He added: "Let me bring it out clear that we shall not. As Parliament, we shall follow the law. We shall ensure it's implemented to the letter. Arm twisters and blackmailers we have decoded you. We shall follow what is right and lawful. After all, as Parliament, we have an obligation to respect, uphold and defend the Constitution. This one we aren't giving up soon. You can take this to the bank."