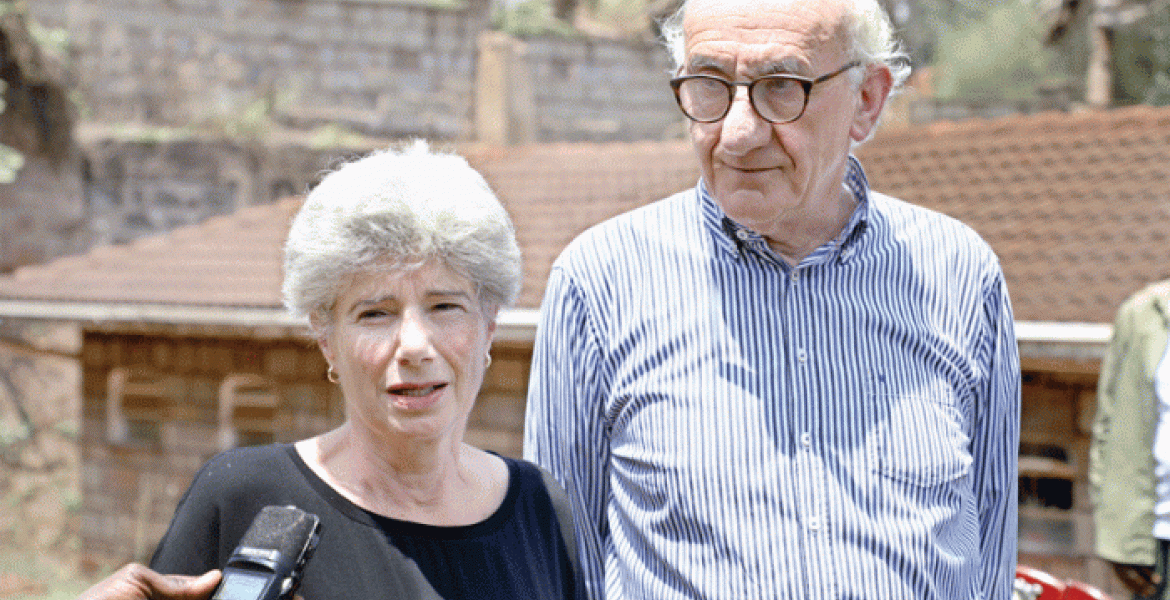 Slain Dutchman Tob Cohen's sister Gabrielle Van Straten reportedly left the country hours before the burial of the tycoon.
Gabrielle flew back to the Netherlands on Saturday, a day after the 71-year-old businessman's Will was opened, her lawyer Cliff Ombeta told Citizen TV.
Ombeta said Gabrielle and her husband returned to their country due to what he termed as personal reasons.
This means Gabrielle will not attend Cohen's burial, which is scheduled to take place at a Jewish cemetery in Nairobi on Monday afternoon.
Cohen, who was found dead on September 13th, will be buried in a Jewish cemetery located along Wangari Maathai Road in Nairobi in line with Jewish traditions, according to The Standard.
His decomposing body was retrieved from an underground water tank at his palatial home in Nairobi's Kitisuru estate, eight weeks after he went missing on July 19th.
Cohen's widow Sarah Wairimu Kamotho, who is the prime suspect in his murder, filed an urgent application on Friday seeking to be allowed to attend the tycoon's funeral. The court is expected to make a ruling on her application Monday morning.