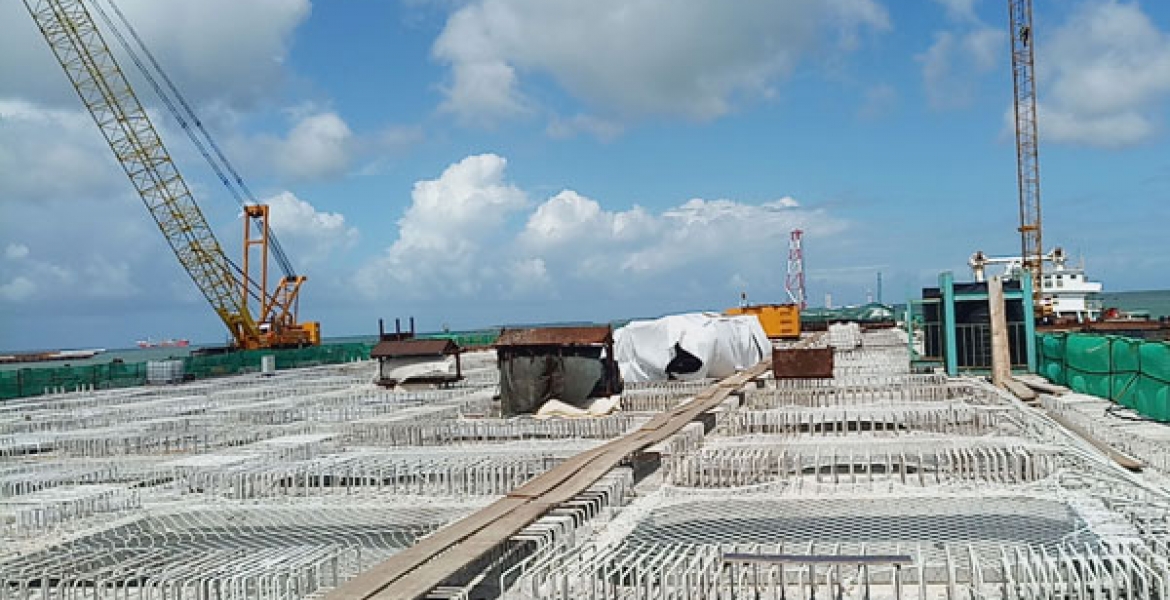 The first berth of new Lamu Port is set to be opened next month, President Kenyatta announced on Sunday.
Speaking when he toured the site, Kenyatta said he was satisfied with the progress of the construction of the multi-billion-shilling seaport, pointing out that it will create many jobs for Kenyan youth when completed.
"Since I was here last year, it is true you've worked hard. Very soon, next month, we will be here to open the first berth which I am told you will have completed," Kenyatta said.
"We will launch by seeing a ship dock here to offload cargo. Offloading of cargo will be the beginning of jobs not just for you alone but also for the youth of Lamu and entire Kenya," he told workers at the construction site.
At the same time, Kenyatta announced that plans are underway to launch the building of a crude oil pipeline from the Turkana oilfields to the Lamu Port.
"Very soon we will start the construction of a pipeline to get oil from Turkana and bring it to this port," President Uhuru said.
Uhuru, who is on a working tour of the Coast, was accompanied by Chief of Defense Forces Gen. Samson Mwathethe and Coast Regional Coordinator John Elungata.