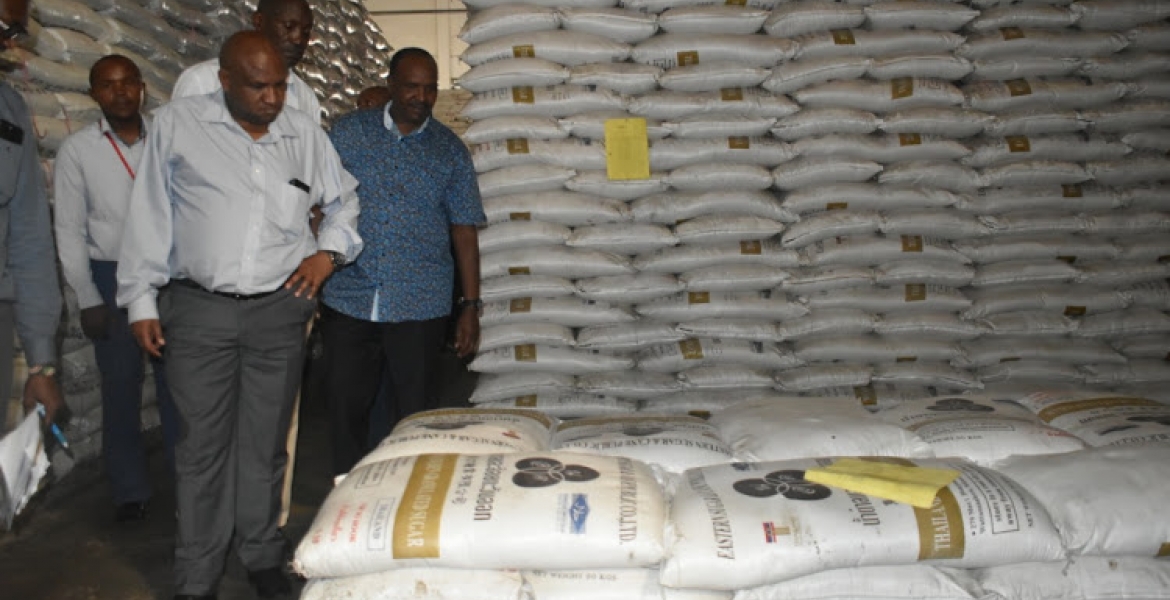 Detectives from Directorate of Criminal Investigations (DCI) have opened a probe after 5,000 bags of sugar laced with mercury went missing.
The consignment was stolen from Bollore go down in Changamwe, Mombasa County under unclear circumstances, area OCPD Daudi Loronyokwe said.
Loronyokwe said the contaminated sugar might have been stolen three weeks ago alongside 300 sacks of safe sugar.
Detectives have since arrested seven suspects linked to the disappearance of the consignment while a manhunt for a security guard who was at the warehouse and who is reported to have gone into hiding after the incident was launched.
The batch was part of thousands of bags of sugar that were impounded last year by government authorities after they were found to be contaminated with mercury and other compounds that pose health risks to consumers.