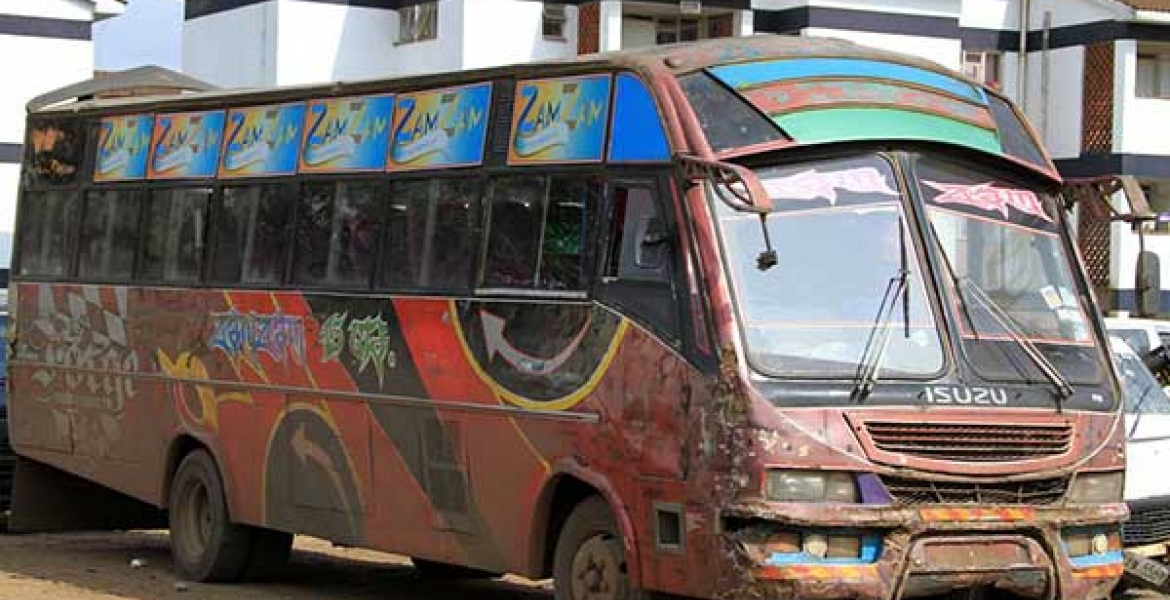 Detectives from Directorate of Criminal Investigations (DCI) have arrested the driver and conductor of a Nairobi bus who are accused of fatally pushing a man out of a moving vehicle.
The two; Naphtali Fondo, 33, and Alex Gikonyo, 20, are set to be arraigned in court next week to face murder charges.
They are accused of throwing 24-year-old Gerald Kimondo out of a Zam Zam group bus registration number KCC 021A, which plies the Githurai-Nairobi CBD route.
DCI said that after investigations, officers established that the same passenger bus was involved in a similar incident last year.
The crew of the same bus allegedly pushed 2o-year-old Doreen Kinya out of a speeding vehicle last year near Safari Park Hotel along Thika Superhighway.
Doreen, who was a student at Nairobi Institute of Business Studies (NIBS), succumbed to internal injuries at Ruaraka Uhai Neema Hospital where she was rushed after the incident.
Eyewitnesses said Doreen was pushed out of the bus after an altercation arose between her and the conductor after she complained about being driven past the point where she was supposed to alight.
Kasarani OCPD Peter Kimani said the bus has been cleared to operate after the latest incident.
"The traffic procedure is that when a vehicle causes an accident, inspection is done, then it is released. But the case still goes on," said Kimani.