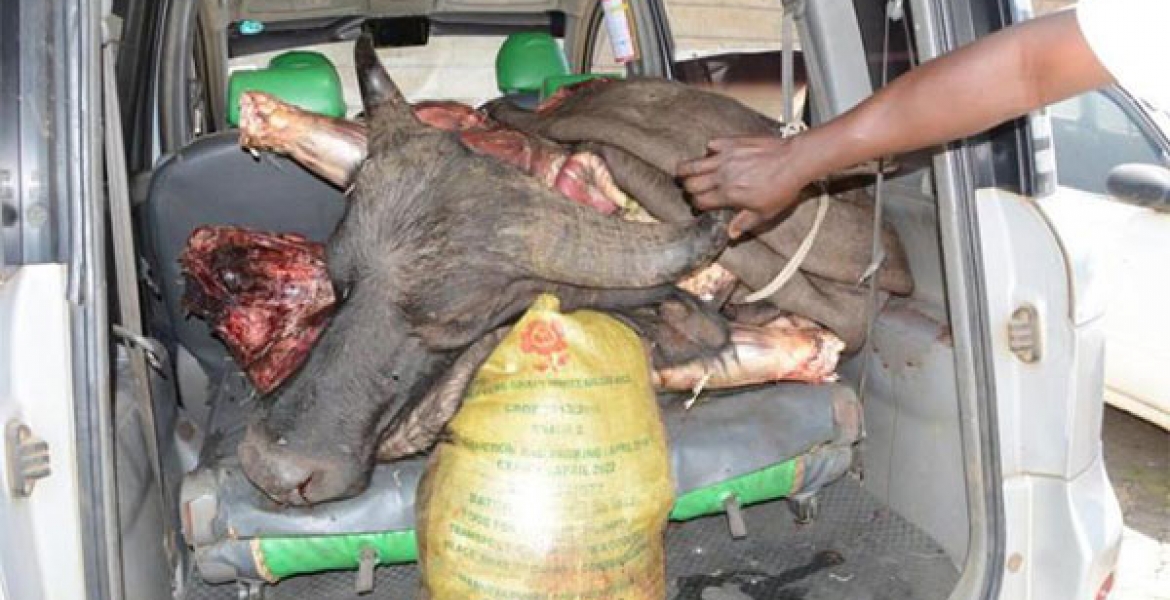 Officers from Kenya Wildlife Service (KWS) on Tuesday impounded more than 200 kilograms of bush meat destined for Nairobi for sale to unsuspecting customers at popular Burma Market in Eastlands area.
Three suspects, including a prominent businessman, were busted loading the buffalo meat into a vehicle at Marula farm, off the Nairobi-Nakuru Highway near Gilgil. KWS said officers arrested the three following a tip-off by security guards working in the farm.
KWS Central Rift region assistant director Aggrey Maumo said cases of game meat trade have been on the rise in the area.
"Our intelligence indicates that majority of the game meat that finds its way in Burma market is sourced from Naivasha and Gilgil and we are keen to contain this," Maumo said.
"There are so many wild animals away from the parks and the ranches and the unscrupulous traders are taking advantage of this to kill them and sell the meat to unsuspecting customers," he added.
Late last month, an operation by KWS officers nabbed 15 suspects with 800 kilograms of bushmeat at Burma Market.
KWS said the meat was gotten from two zebras that had been poached at Olturoto, Kajiado County and Portland Farm in Athi River, Machakos County.
Consumption of bushmeat exposes humans to diseases such as Ebola and Anthrax.