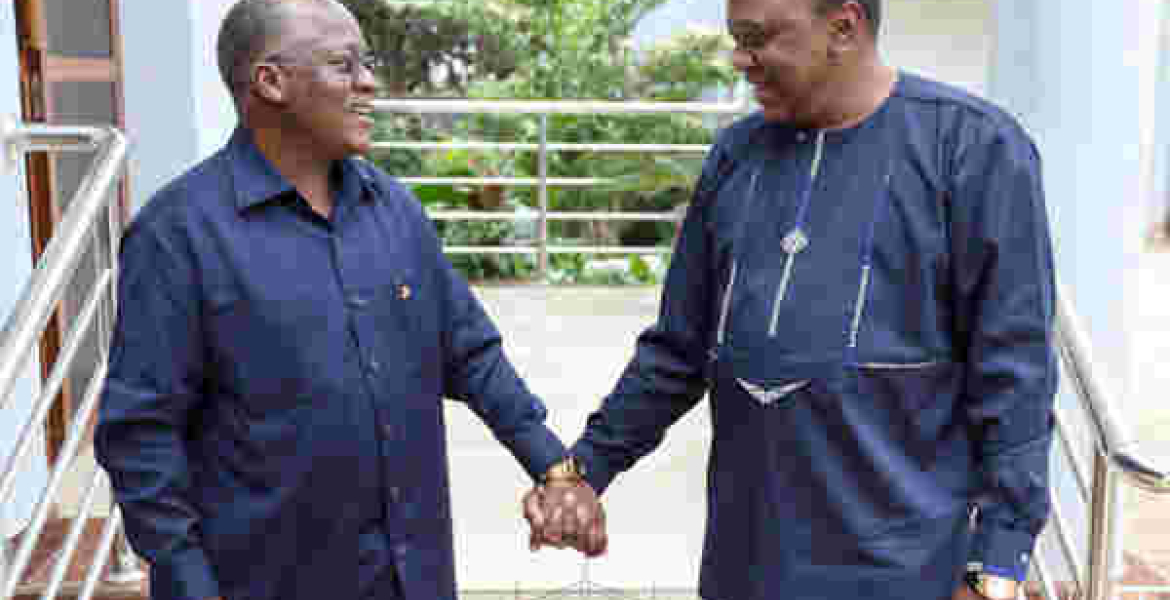 President Kenyatta has been gifted with four peacocks by his Tanzanian counterpart John Pombe Magufuli.
Kenyatta was given the brightly colored birds during his two-day visit to Magufuli's rural home in Chato, Tanzania.
President Magufuli, who was moved by Kenyatta's visit, said he was the first visiting leader to ever receive such a gift from Tanzania.
"Kwa kweli nimeguswa. Sijawahi kugawa tausi kwenye nchi yoyote na has kwa sababu hawa tausi wana historia ya nchi yetu. Lakini kwa heshima na mahusiano makubwa yaliyopo kati ya Tanzania na Kenya nimekubali.  Hili limenigusa kutoka moyoni nitatoa tausi wanne. Watapelekwa Kenya kwa mheshimiwa Kenyatta. Na nina uhakika baada ya miaka kadhaa watazaa. Watakapo zaa wale wana atanirudishia. Wale wengine watabaki kule."
(Because of the good friendship I have with him and Kenya, I have been touched, I will give out four of these peacocks. I will instruct my people to deliver them to Nairobi)
"Sijawahi kupeana hawa tausi kwa rais yeyote na sitegemi kumgawia mwingine. Nimeguswa na nimeskia raha kweli. Mheshimiwa Kenyatta ni mtu very special. Amekuja hapa, ameenda mpaka kwenye kaburi la baba yangu. Ameenda mpaka kwa ndugu zangu na mama yangu. Nimeona jinsi mama alivyokuwa amemshika mkono kuna dalili kubwa sana kwamba mama amempenda sana," said Magufuli.
(I have never donated them because they have a historical background but today, I feel joy in my heart. I think it is wise to bless the person behind the joy.) 
During the visit, the two Presidents discussed various issues including strengthening trade ties between Kenya and Tanzania.