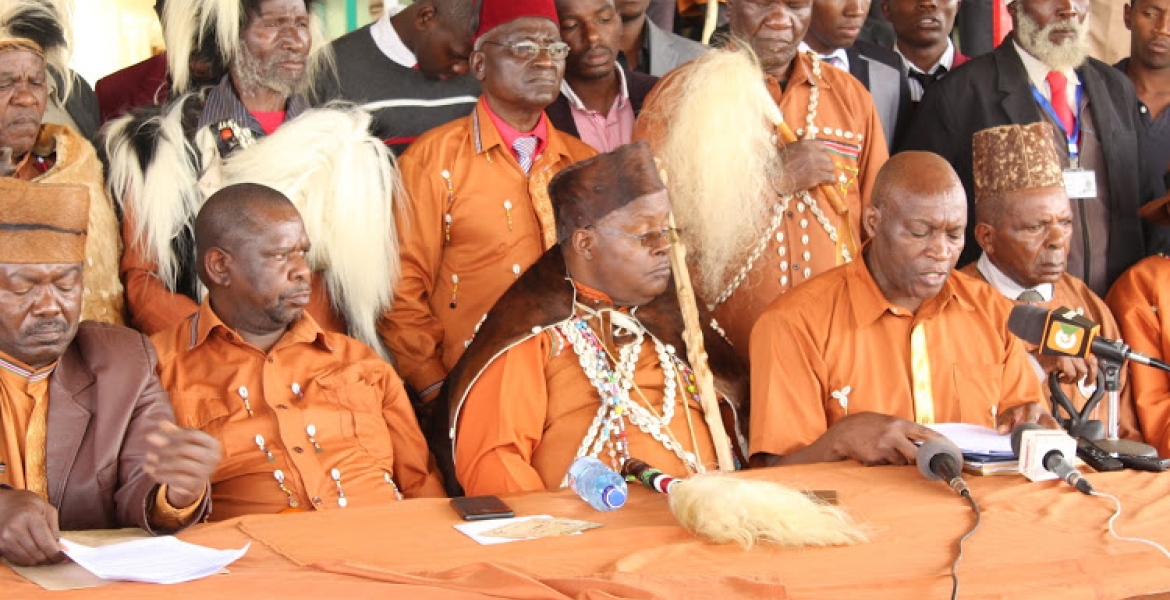 The Kikuyu Council of Elders has accused Deputy President William Ruto of disrespecting President Kenyatta in his own backyard.
Addressing the media following their prayer meeting at Kabiruini Stadium in Nyeri, the group's secretary Peter Munga accused Ruto of playing petty politics that are dividing the Mt. Kenya region.
He also said the elders were concerned by Ruto's decision to ignore President Uhuru's warning against playing 2022 succession politics.
 "It is very disheartening to see the 2022 succession politics taking center stage led by none other than DP Ruto with others who should be working with the very electorate who put them in office," they said.
The elders further criticized Ruto for frustrating the renewed fight against corruption.
The elders insisted that the community has no political debt owed to anyone and called on their leaders to shelve 2022 politics.
"The community shall choose a leader when the time comes based on character, credibility, and performance. This mandate squarely belongs to the community," they said.
During his tour to Nyeri County late last year, President Kenyatta warned leaders against engaging in 2022 politics and called on them to focus on service delivery to the electorate.
"Kenyans want service from those whom they elected. Leaders should respect each other because when it comes to development it is for all of us," said President Uhuru.