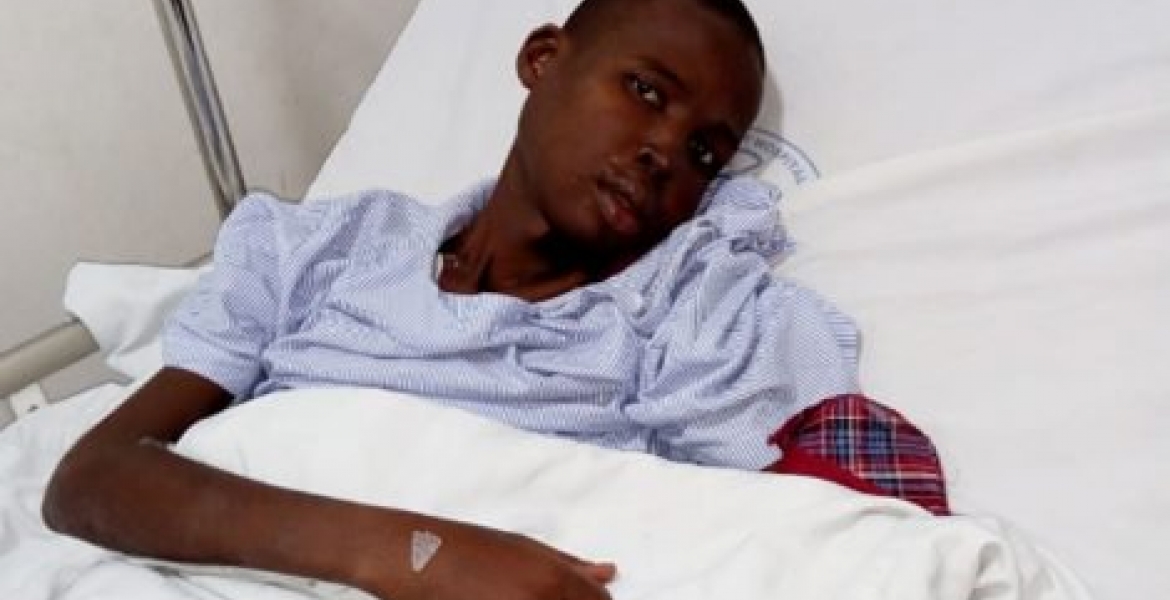 An ailing Kenyan man who was denied permission by the government to travel abroad for specialized treatment has passed away.
25-year-old Kenneth Kamau Kinyua from Embu County was seeking to fly to India for a kidney transplant but the Ministry of Health declined to give him the required approval, arguing that such procedures are performed locally.
"If the patient states they are going to undergo, for instance, a Caesarian Section in India, we decline because we have so many hospitals in the country offering that type of service," said an official at the ministry.
Kinyua, an Information Technology student at Mount Kenya University, succumbed to kidney failure at Nairobi West Hospital on Saturday.
His family is appealing to Kenyans of goodwill to help them raise a hospital bill of Sh980,000 left behind by the deceased. The family said it had sold all its property in a bid to save their son's life.
"We cannot be able to raise such an amount of money. We sold everything, our house is empty with nothing else to sell," said David Kinyua, the deceased's father.
The family said Kinyua would still be alive had the government allowed him to seek treatment in India.
The deceased was diagnosed with stage five kidney failure in 2017 and has been surviving on three dialysis sessions per week until his death.
"He underwent three surgeries, I think this led to his kidneys failing," said John Kandia, his guardian.
Help can be sent through Mpesa Pay Bill number, 222911, Account number, Kamau.