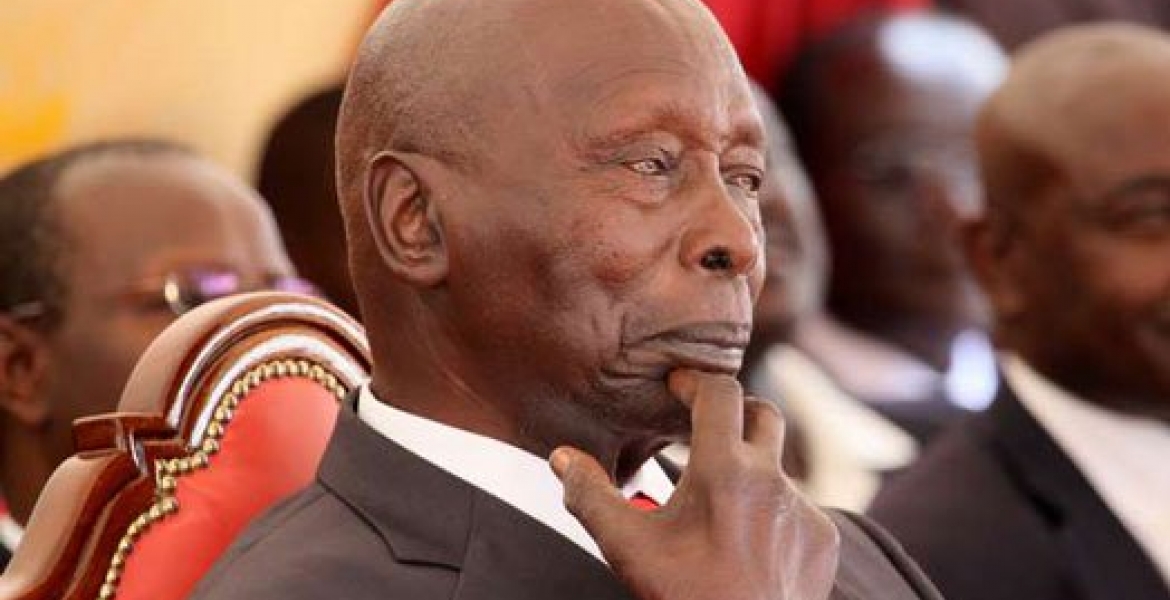 Susan Cheburet Chelugui, an 85-year-old woman awarded Sh1.06 billion in a land case against retired President Daniel Arap Moi says she fears for her life.
Last month, an Eldoret court ordered Moi to pay the amount to the widow after he was found to have illegally acquired a 53-acre parcel of land from her.
Speaking to Citizen TV, the elderly woman said she has lived without peace since the court made the ruling. Susan said she was forced to flee her home out of fear of being attacked.
"This man [Moi] is very wealthy, why did he have to take my possessions?" wondered the 85-year-old woman. 
She also noted that her main aim of going to the court was to recover her land and not to get compensation.
"I'm not interested in the money; many people are but not me. I just want my soil back to divide it among my children," she stated. 
One of her children, David Chelugui, said they were cautious of curses that would befall them if the payment of the award was made in bad faith. 
"We don't want a curse to follow us because we're demanding money, we are only fighting for our deceased father's right to the land," he explained. 
Moi's lawyer indicated they would be filing an appeal against the High Court ruling ordering their client to pay the granny.