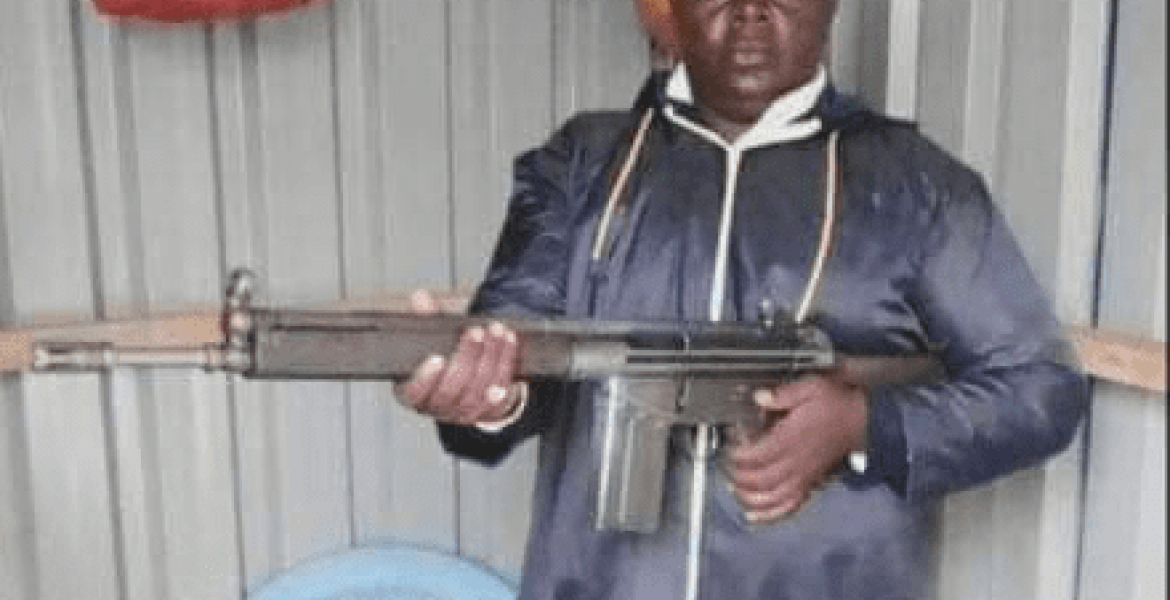 A Kenyan man who posted a photo on Facebook while holding a firearm has been arrested on Thursday.
The suspect was arrested in Kirinyaga County, two days after the image went viral on social media.
In the photo, the suspect who police have not revealed his name is seen holding a G3 rifle in what appears to be a house made of iron sheets.
Gichugu OCPD Anthony Mbogo said the suspect was apprehended at his home in Umbui village, Gichugu Constituency following a tip-off from members of the public.
Mbogo also said the man is suspected to have been involved in violent robberies in the area. Police officers did not find the said firearm in his house.
The suspect is being detained at Kianyaga Police Station after police obtained court orders to hold him for 10 days pending the completion of investigations.
Mbogo said the man is being questioned to establish how he acquired the firearm normally used by the police officers.