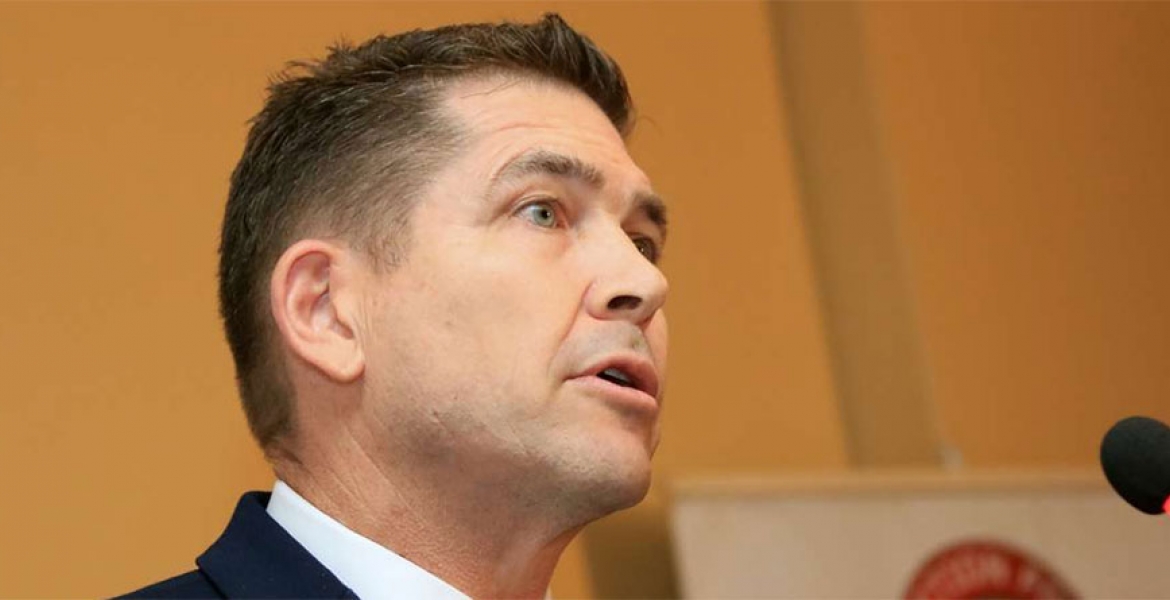 Kenyans implicated in corruption will be blocked from entering the United States, Ambassador Kyle McCarter has announced.
Speaking in Nairobi on Saturday, the McCarter also said that their children and kin will not be allowed to travel or study in the US.
McCarter, who spoke during the Junior Achievement Organization 100 years celebration, said that it is unfortunate that top government officials walk scot free after stealing billions of shillings, while ordinary Kenyans are jailed over petty offenses.
"You cannot allow somebody to steal Sh20 billion and fine them Sh10 billion. We deal with thieves in a very brutal way, not even according to the law," said McCarter.
"Somehow, we tolerate the theft of billions in Kenya. If we stop tolerating thievery, Kenya will be a shining star for democracy and prosperity in Africa."
McCarter further said that corruption is stopping the country from achieving its development goals, including President Uhuru's big four agenda.
"The cost of this is the same cost ironically as the Big Four. It could become a reality if we got rid of thievery."
The ambassador assured that the US is fully supporting Kenyan authorities in the fight against graft.
He also decried the high levels of unemployment in the country and the slow growth of Kenya's economy.
"We have a group of young people that are bitter and if we do not do anything, other people will employ them to harm," McCarter added. 
"Two percent, three percent GDP growth is complete rubbish...you can double the size of the economy."