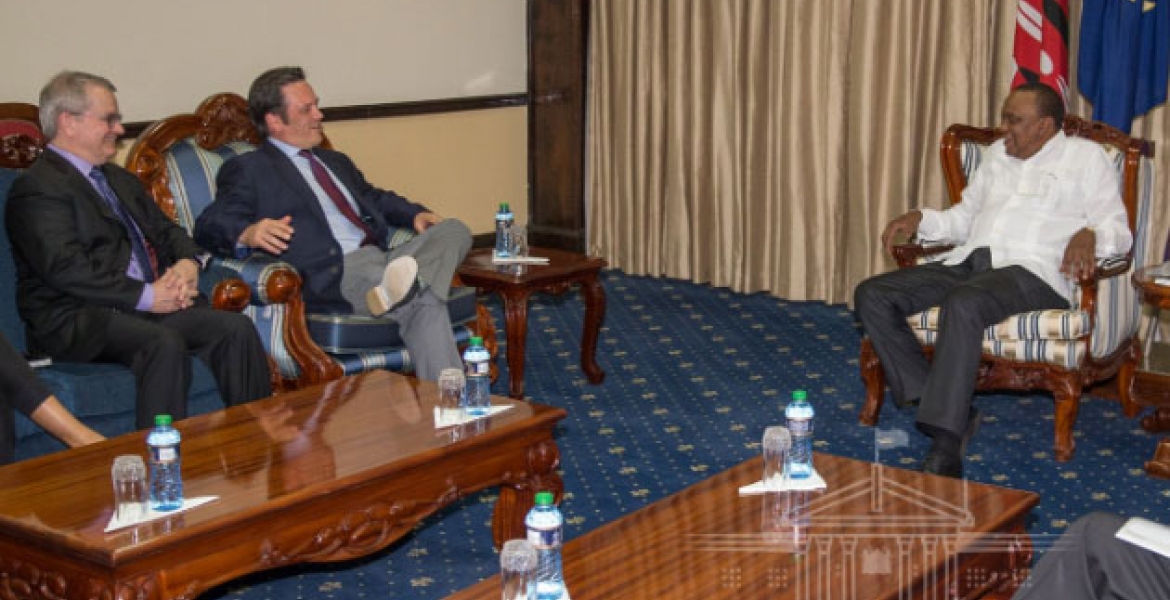 Microsoft has announced plans to set up the Africa Technology Development Centre in Nairobi.
The plans were unveiled during a meeting between President Kenyatta and top Microsoft executives at State House, Nairobi on Monday.
The Microsoft delegation was led by Executive Vice President for Gaming Phil Spencer.
"The Centre will leverage the diversity of the regional landscape to build world-class talent capable of creating innovative solutions for global impact."
"The Centre is also expected to establish a collaborative engineering springboard for new technology investments in Kenya," State House says in a statement on Twitter.
President Uhuru has welcomed the move and asked the Washington-headquartered multinational to ensure intellectual property rights for Kenyans involved in the project are safeguarded.
"You can count on my 100 percent support. I want this to be a transparent partnership that benefits Microsoft and Kenyans. We want you to make Kenya your African home," Kenyatta says.
On his part, Mr. Spencer says the Nairobi Centre and the seventh globally will serve the East African region. He adds that it will absorb 100 local engineers.