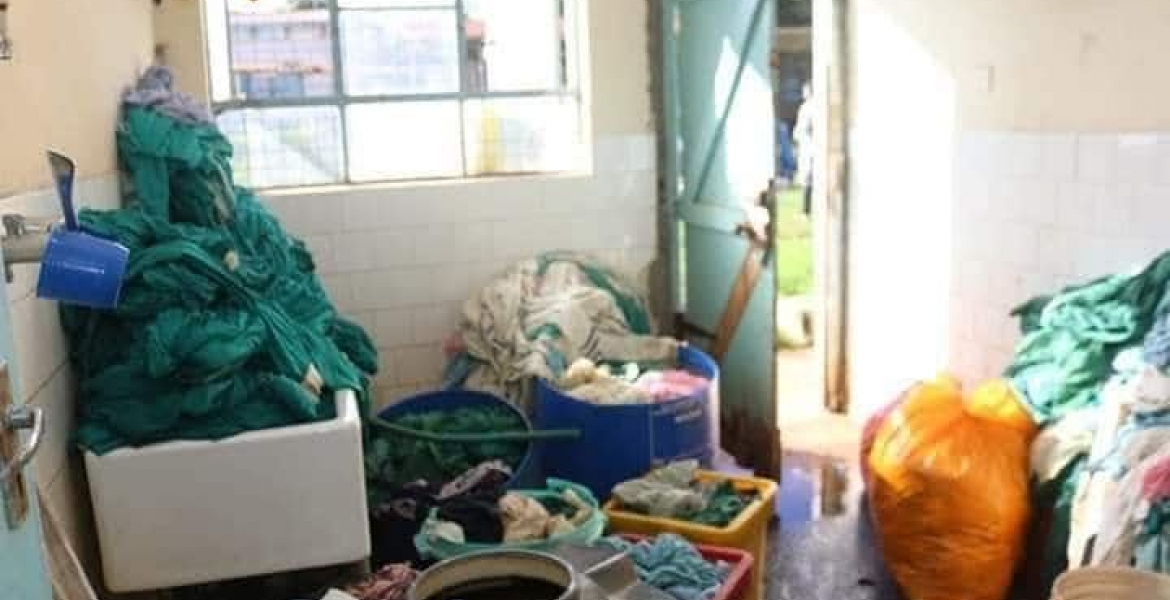 Kirinyaga Governor Anne Waiguru has constituted a task force to supervise the cleaning up of Kerugoya County Referral Hospital.
Waiguru says the team will oversee and ensure the required standards of hygiene are restored in the medical facility within the next 72 hours.
The move comes hours after the deplorable state of the county's largest hospital was exposed in a story aired by a local TV station.
Governor Waiguru has blamed the awful situation at the facility on the high number of patients seeking services despite the limited resources.
"With the recent upgrade of facilities and increased number of health services offered, the Kerugoya County Referral Hospital has witnessed an influx of more patients seeking treatment and has consequently been stretched beyond its capacity, putting pressure on its equipment and human resource capacity," read the statement in part.
"I have therefore requested for the immediate procurement of a new incinerator and requested supplementary budget allocations to add more laundry machines to deal with the capacity issues occasioned by increased patient numbers at the facility."
The task force will be headed by the County Secretary and is expected to compile a detailed report on long term solutions to the problem within the next 14 days.
Medics from Kirinyaga County have on Sunday demanded the immediate reinstatement of more than 300 casual workers, including cleaners who were sacked from the hospital last month.
The practitioners have linked the situation at the hospital to the firing of the casuals.
Governor Waiguru, however, says the number of workers at the facility is too high.
"You will agree with me that 346 casuals in addition to 300 medical staff, 50 data entry staff and other support staff is over staffing for a 200-bed capacity hospital," says Waiguru.