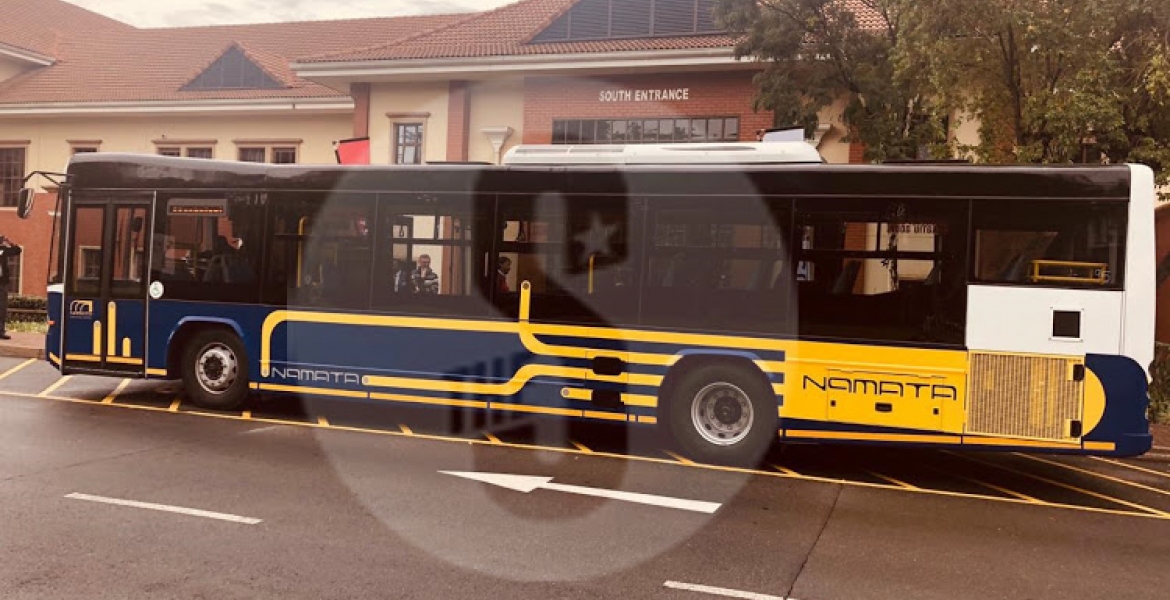 A photo of one of the buses to be used in Nairobi's Bus Rapid Transit (BRT) service has emerged.
The image of the high-capacity bus imported by the government from South Africa has been obtained by The Star.
Transport and Infrastructure Cabinet Secretary James Macharia says that the first batch of the vehicles has already arrived in the country.
The large buses are painted yellow and dark blue and are written NaMATA on the side. 
The publication says NaMATA stands for Nairobi Metropolitan Area Transport Authority.
"The first batch was 32 buses. What we are now trying to do is fast track the construction of stations and other supporting infrastructure so that as the buses come, we shall have proper infrastructure," says CS Macharia.
"We are just contracting and it will be done very quickly… maybe one or two months to make sure we have proper support infrastructure."
Macharia notes that the government has already set aside Sh1.2 billion for setting up of BRT supporting infrastructure.
The rollout of the BRT system is part of the government's bid to reduce traffic congestion in the city and revamp the capital's public transport system.