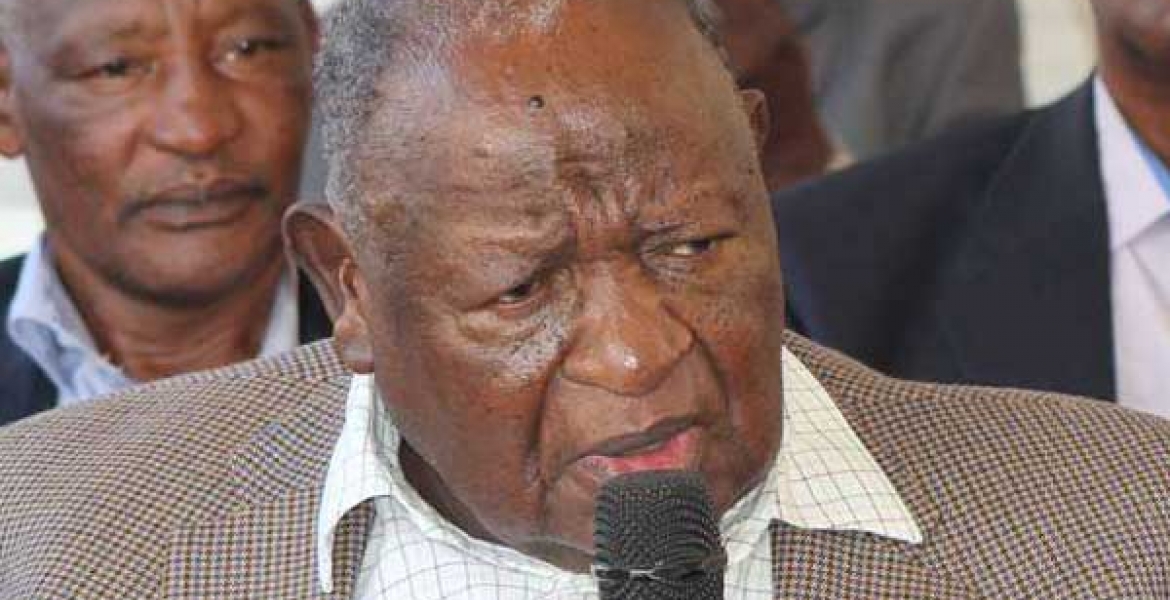 The family of the late Kenyan politician Kenneth Matiba is embroiled in a battle for millions of shillings with his lawyer John Mburu.
Lawyer Mburu represented the multi-party crusader in court where he was awarded a compensation of Sh978 million for illegal detention and torture by President Moi's administration.
The amount has since risen to more than Sh1 billion due to accrued interest.
Mburu says he is entitled to Sh202,715,839 from the amount but the family of Matiba has sidelined him and reduced him to a "bitter enemy" for merely demanding his due.
He accuses the family of arrogating themselves ownership of the entire amount to his exclusion.
Through lawyer Nicholas Ombija, Mburu has filed a case in the High Court seeking to compel the government to pay him his share.
In his petition, he accuses the government and Matiba's family of colluding to deny him his percentage.
Mburu has told Justice James Makau that the government paid out Sh200 million to the late politician's family last month without consulting him and is planning to disburse another Sh500 million in June.
Matiba passed away in April last year while receiving treatment at Karen Hospital in Nairobi.