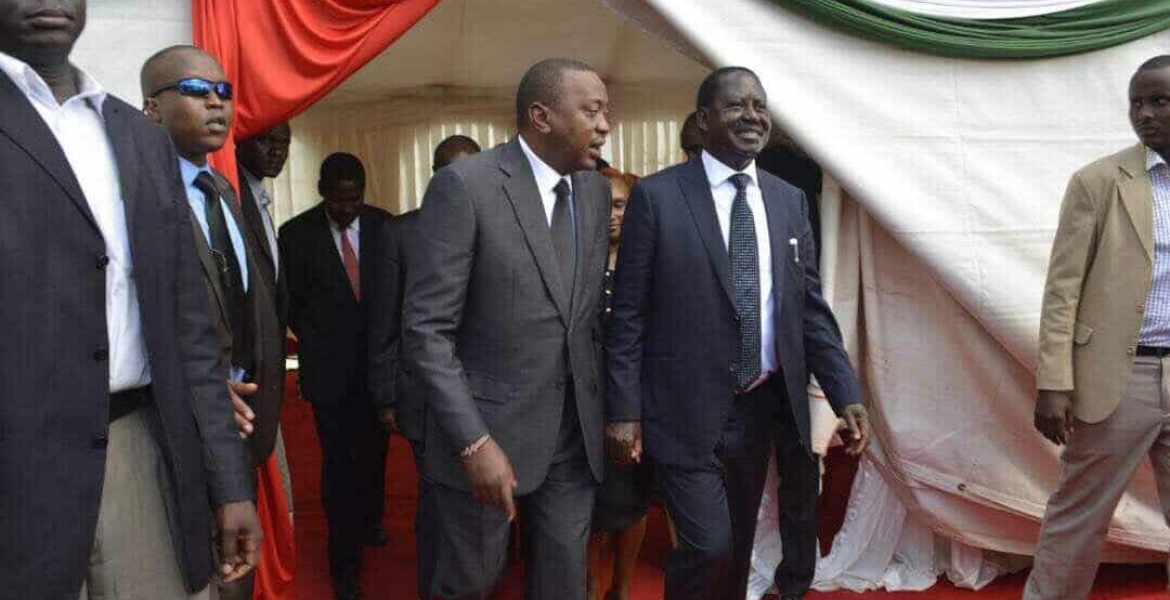 President Uhuru Kenyatta and opposition leader Raila Odinga have reportedly canceled a planned tour to the Mt. Kenya region.
The Daily Nation reports that Kenyatta and Odinga were set to visit the region this month or early May to popularize the Building Bridges Initiative (BBI), which was born after their historic March 9th, 2018 handshake.
However, the tour has been deferred to June after intelligence revealed that the two would get a hostile reception.
The Daily Nation says that there is a growing rebellion toward President Kenyatta and Odinga's handshake in Mt. Kenya as residents and area leaders increasingly rally behind Deputy President William Ruto.
An MP who spoke to the publication says Mt. Kenya leaders and residents view the handshake as a plot to shortchange Ruto.
"Ruto's popularity is growing in the region. People feel he stood with the region when Raila was against it," the MP says.
Political analyst James Kamau says Mt. Kenya leaders and residents appear to have lost trust in Kenyatta.
"We have been witnessing leaders from Mr. Ruto's faction from Mt Kenya's region, which is the political bedrock of Mr. Kenyatta, accuse the President of neglecting the region; while they accuse Mr. Odinga of hatching a plot to divide the ruling party, a move that could have informed them to postpone the meeting," explains Kamau.
Sources say organizers of the tour want more consultations done to include all area leaders before Kenyatta and Odinga embark on the visit.
"We are yet to know the date, but the meeting is there. It is aimed at popularizing the handshake and uniting the nation as the President promised after greeting Odinga," Gatanga MP Nduati Ngugi told the Nation.