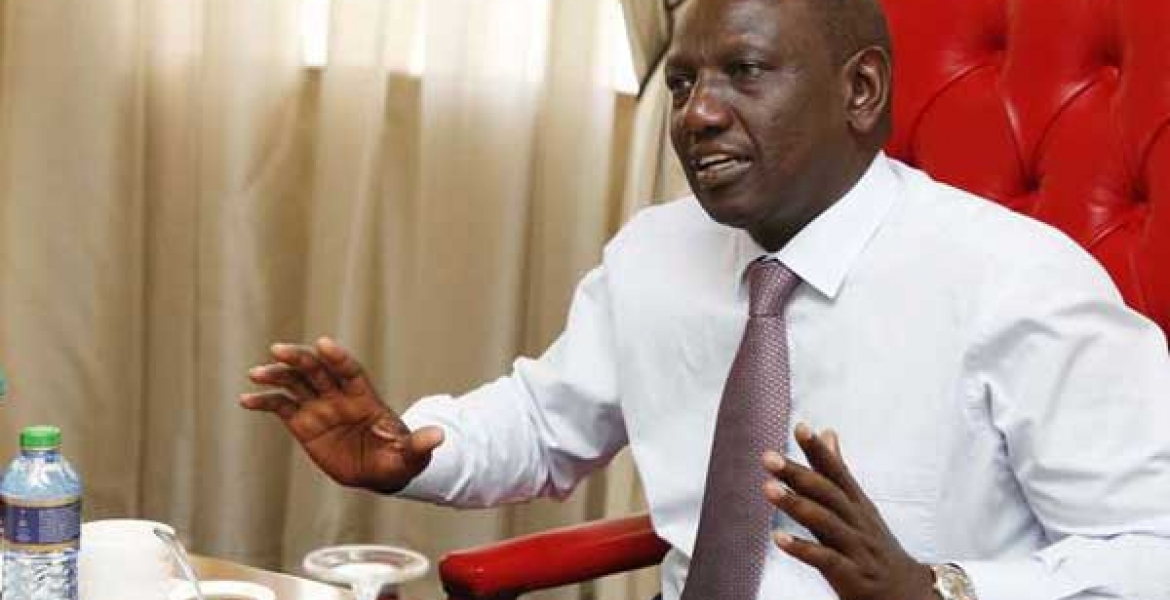 Deputy President William Ruto claims that Opposition leader Raila Odinga approached him four times after the 2017 elections with a view of burying the hatchet and working together.
Speaking during an interview with Citizen TV, Ruto, however, says he rejected Odinga's advances and informed President Uhuru of the happenings.
"Before Raila Odinga engaged President Uhuru Kenyatta on the handshake, he engaged me. Raila Odinga approached me on four occasions to have a discussion and I declined to engage him for two reasons," says Ruto.
Ruto says Odinga thereafter approached President Kenyatta in what would culminate to the historic handshake between the two on March 9th last year.
When asked why he refused to hold talks with Odinga, Ruto explains, "I did not believe that he was doing this in good faith."
"In Jubilee, we have one central command. Uhuru Kenyatta is the party leader and president and we all refer to him. If there is any engagement with anybody on matters politics it has to start with President Kenyatta. For every approach that was made by Raila Odinga to me, I informed the President. I personally told him I will not engage Raila Odinga."
He adds: "On two occasions, we spoke on the phone when he (Raila) sent some emissary and I could hear the trend: 'Ooh you know… you can see the president has started appointing ministers.' I told him (Raila) initially we (Uhuru and Ruto) were having a coalition, but now we are running a party… So the president does not have to consult me."
He alleges that the Orange Democratic Movement leader was trying to convince him that President Uhuru was giving him a raw deal as far as Cabinet appointments are concerned.
"I knew that the narrative was about to try and say that I was being shortchanged here and there, which to me is a fake thing," notes Ruto.
Ruto also maintains that Odinga is a serial party wrecker, having split different political outfits in the past.
"See what happened in the merger between KANU and DP… Raila came in and walked away with half of KANU," says Ruto.
On why President Kenyatta agreed to talks with Raila, Ruto says: "We are all different. The president operates from a high level than me. He has more information and a bigger view."