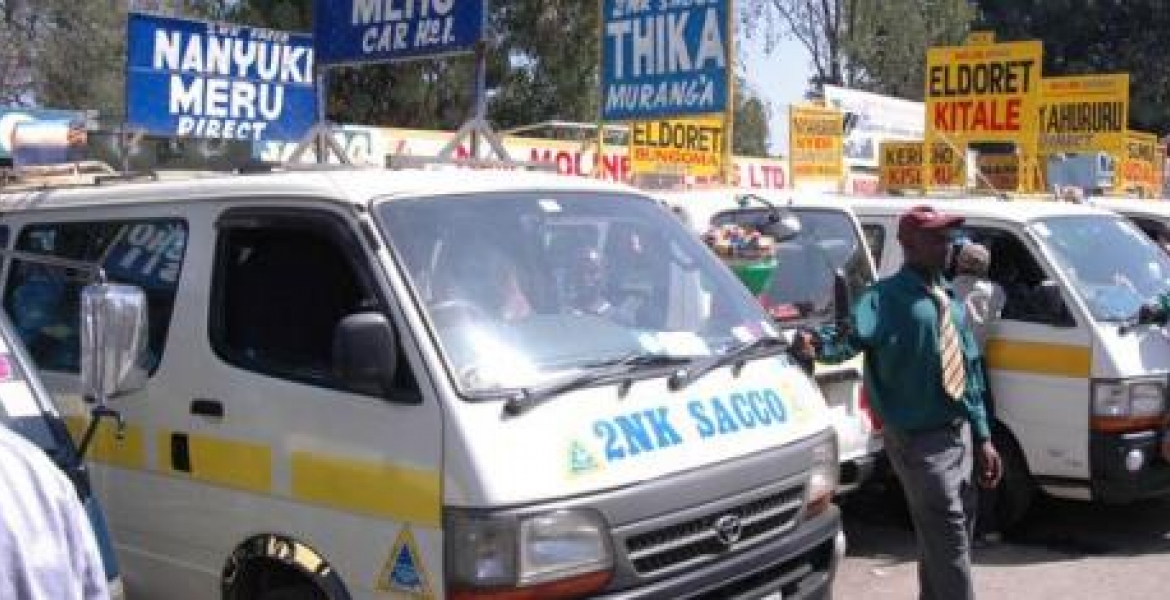 Matatu owners have vowed to block the latest plan by the government to regulate bus fares across the country.
This comes after the Ministry of Transport drafted amendments to the Traffic Act seeking to have powers to control fares charged by Public Service Vehicles (PSVs) countrywide.
The amendments seek to introduce a regulation capping fare charged by matatus in different routes.
Transport and Infrastructure Cabinet Secretary James Macharia says the move aims at cushioning the public against being overcharged by rogue matatu operators.
Matatu Owners Association (MOA) through its chairman Simon Kimutai has protested the move terming it malicious.
Kimutai has also trashed CS Macharia's claims of overcharging commuters, stating that matatu fares across the country are currently dictated by forces of supply and demand.
"At one time, the government liberalized the economy of this country and price controls were thrown out. We do not know the reason behind the re-introduction of the price controls but I sense mischief," Kimutai notes.
He further claims that imposing such regulations would hurt the transport business.
"If we are making losses and you reduce the prices then the sector will collapse rendering most people jobless. The move to reduce prices is not welcome at all," he adds.