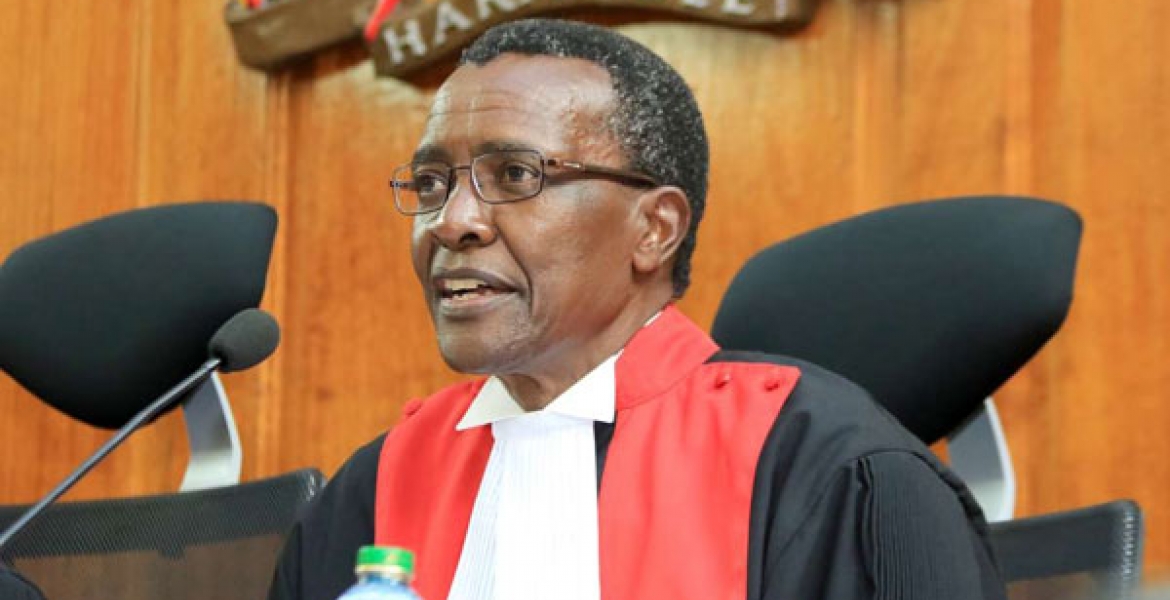 A Kenyan has filed a petition at the Judicial Service Commission (JSC) seeking the removal of Chief Justice David Maraga from office.
In his petition, Yusuf Dimbili cites abuse of office and gross misconduct as grounds for Maraga's ouster.
The petitioner further accuses the CJ of hiring a majority of his staff from his community and using Kisii language to give official instructions.
"…the situation is so bad to the extent that meetings and instructions in the said office are conducted in the ethnic dialect of the Chief Justice…" claims Dimbili in the petition.
"…A human resource audit of the office of the Chief Justice will clearly indicate that 85% of the workforce being drawn from the Kisii community where the Chief Justice hails…"
Dimbili also accuses Maraga of making references to the Wajir gubernatorial election petition judgment before it was delivered. He says the CJ made reference to the judgment during the Laikipia gubernatorial petition ruling.
"The Laikipia petition judgment was delivered on February 8, 2019, and the Wajir petition was delivered on February 15, 2019. This is not only unprofessional but reeks of gross misconduct," reads the petition in part.
Dimbili further raises questions about Maraga's presence in President Kenyatta's political rallies in Kisii and Nyamira counties a few weeks ago.
He also argues that Maraga disregarded the law by endorsing Prof. George Magoha for the Education Cabinet Secretary position even before his vetting by Parliament.
"… he stated that the newly nominated Cabinet Secretary for Education Prof. George Magoha did not need to undergo vetting in order to assume the said office… That the utterances of the respondent regarding the vetting of the nominee is a clear indication of the utter disrespect and disregard of the rule of law. It further displays his partisan and tribal partiality, in that he can do anything for political and tribal interests," reads the petition.