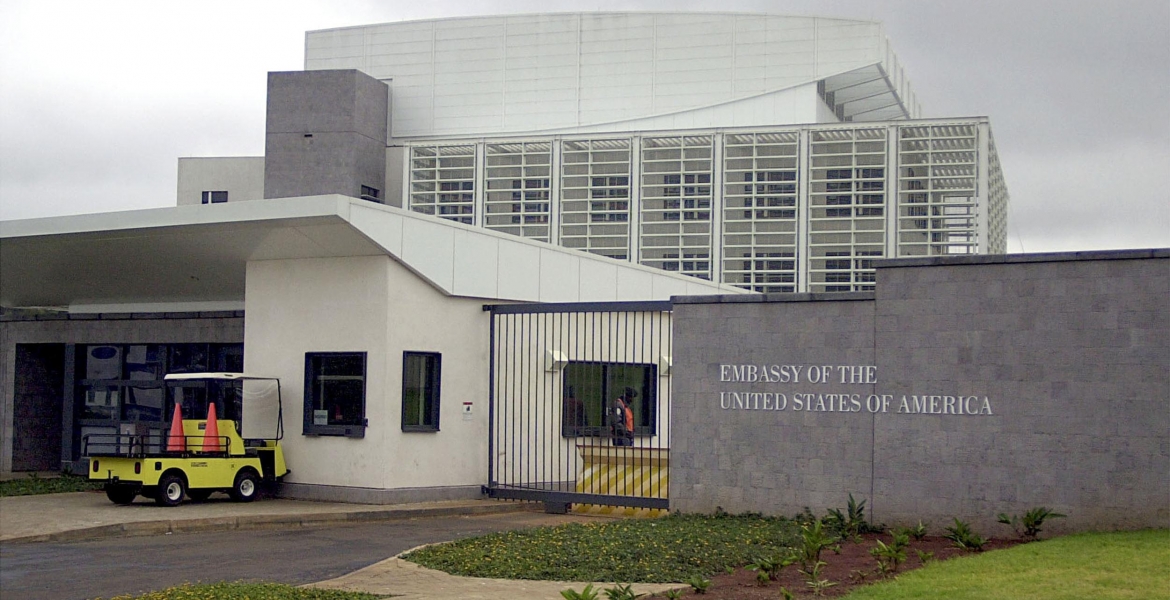 The United States Embassy in Nairobi has refuted claims that it is responsible for the dismissal of 358 guards from Kenya Kazi (KK) Security Company.
The guards, who were previously attached to the American embassy in Gigiri and US diplomats working in Nairobi, have moved to court seeking to be paid Sh1 billion in disputed overtime allowances with the embassy.
Appearing at the Milimani law courts on Friday, the guards argue that the US embassy unlawfully dismissed them from work.
They want the embassy to pay them the Sh1 billion overtime allowances, which they say was awarded to them by the court in an earlier ruling issued on March 26th, 2013.
They say the embassy issued with dismissal letters after they demanded the payment.
The guards further claim that the US embassy and its officials working in Kenya are at risk since their dismissal has caused a major security lapse, exposing the embassy to security threats.
Speaking to the Daily Nation, the Embassy has disassociated itself from the dispute. It says the dispute is between the guards and KK Security Company.
"In Nairobi, there is a contingency plan and it was executed. Beyond that, the department cannot comment on the details of our security procedures," the embassy says.
However, the guards say they are in possession of evidence showing that the US government released Sh10.4 million as part of their payment on January 23, 2019, but the cash was not disbursed to them.
KK Security was recently acquired by a Canadian firm, Garda World Protective Services, which is reported to be the world's largest privately owned security company.