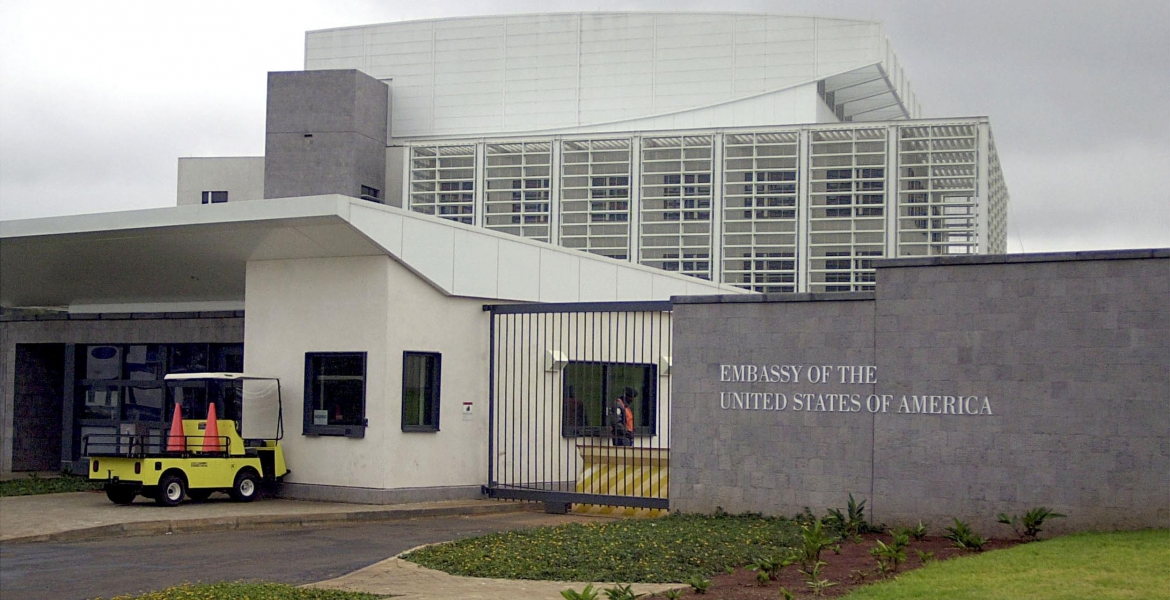 The United States Embassy in Nairobi is on the spot over the controversial dismissal of 358 guards drawn from the Kenya Kazi (KK) security company. 
The security guards have protested the manner in which the embassy has terminated their employment contract.
They claim that the American embassy owes them more than Sh1 billion in disputed overtime allowances.
Appearing at the Milimani law courts on Friday through their elected officials Charles Waweru, Abednego Mutua and Charles Oluoch, the guards argue that their employer unlawfully dismissed them from work.
They want the embassy to pay them the cash, which they say was awarded to them by the court in an earlier ruling on March 26th, 2013.
The guards say KK security was awarded a contract by the US in 2002 to provide security services to its embassy in Gigiri and to residences of American officials as well as diplomats working in Kenya.
The guards explain that since then, KK and their employer have been embroiled in a protracted dispute over the aspects of union representation as well as recognition of union payment of overtime and transport allowances.
Their representatives claim they have evidence showing that the US Federal Government released $1.1 million (Sh10.4 million) on January 23rd, 2019.
They say the amount was supposed to be paid to them but they were instead issued with dismissal letters.
They now say that the US embassy and its officials working in Kenya are at risk since their dismissal has created a major security lapse, exposing the embassy to security threats.