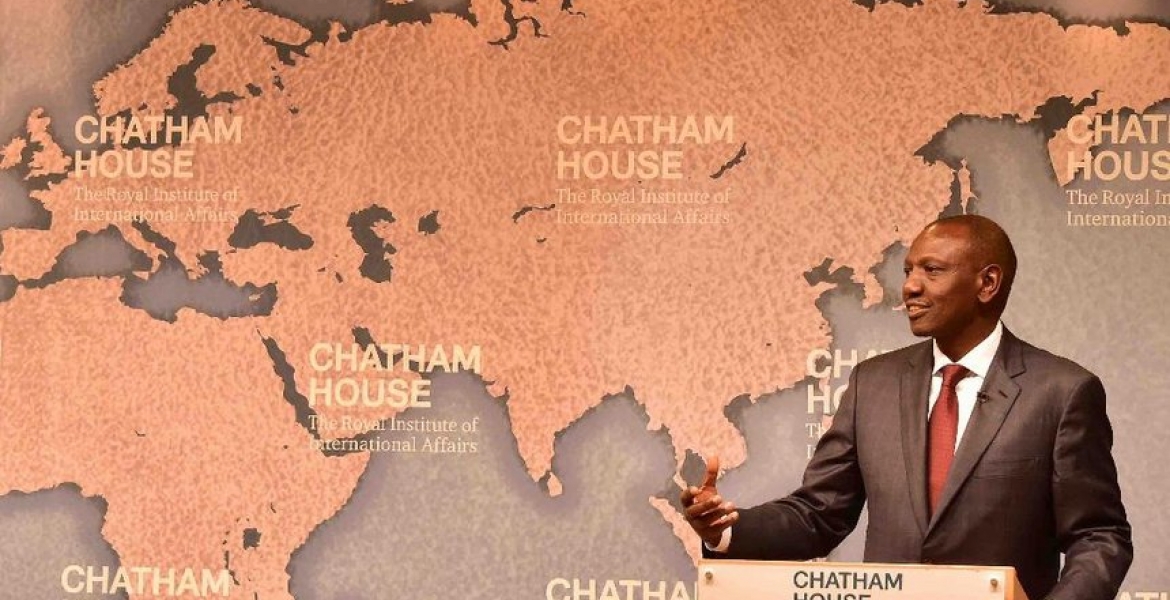 Deputy President William Ruto has proposed changes to the current governance structure to include election losers in the country's leadership.
Speaking in London where he has delivered a public lecture at Chatham House on Friday, Ruto has appeared to endorse the push for a referendum to introduce changes to the Constitution.
In his address, Ruto has suggested that runners up in a presidential election become the Official Opposition Leader to put the government on its toes while his running mate serves as the leader of Government Business in Parliament. 
"Elections in Kenya are a close-run contest. Often enough, the winner and runner-up achieve more than five million votes. The winner ascends to a formally constituted leadership role while the runner-up becomes a virtual stranger in leadership," Ruto says.
He also proposes the same formula applies in the county level where runner-ups in a gubernatorial election become the official opposition leaders in county assemblies.
"This formula should apply at the county level. I further propose that with the Leader of Opposition taking leadership of the opposition in Parliament, the Deputy President should then take over the Leadership of Government Business in Parliament. This should be replicated with the Deputy Governor at the counties," he adds.
Ruto further says that failure to create positions for poll losers is the reason why the country has been experiencing post-election violence.
"I believe very strongly that in our politics, IEBC is the least of our problems. We have used IEBC as a convenient 'excuse' for those who do not win elections. The problem is the people who refuse the outcome of elections. That is when they run amok. Going forward we should only allow Democrats to participate in the elections," notes Ruto.
Ruto has in the past dismissed calls for a referendum to amend the Constitution.