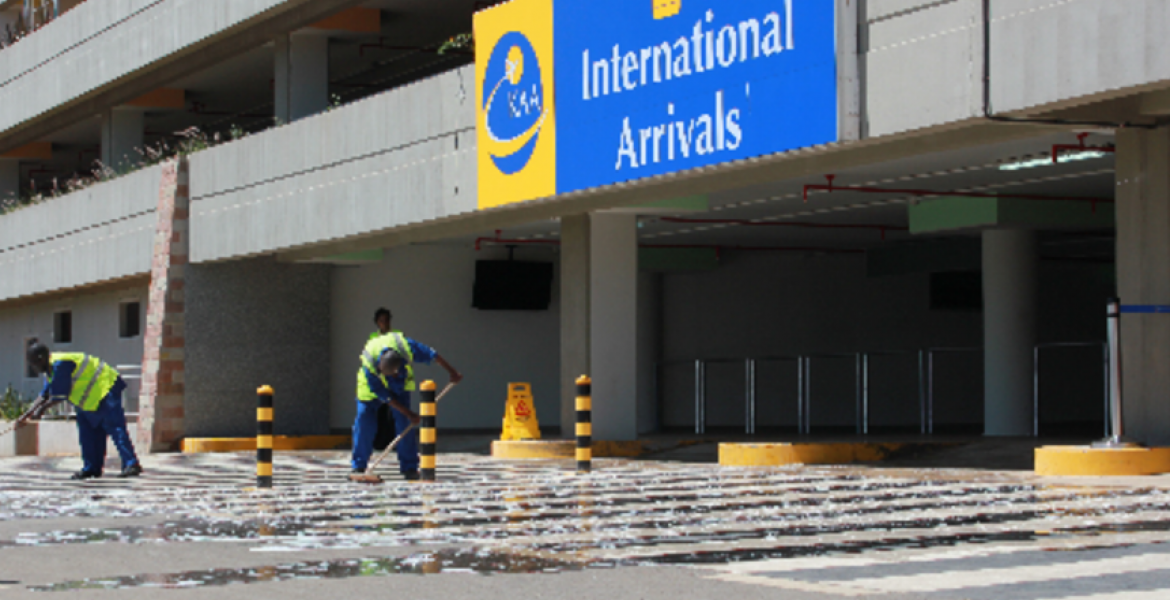 Aviation workers at the Jomo Kenyatta International Airport (JKIA) have called off their planned strike following a meeting with government officials.
During the meeting, Transport and Infrastructure Cabinet Secretary has assured that no one will lose their job once Kenya Airways takes over the operations of the Nairobi airport from Kenya Airports Authority (KAA).
"…I emphasized the proposed partnership between the Kenya Airports Authority and Kenya Airways, under which KQ will manage operations at JKIA, will not lead to job losses at KAA as has been reported in sections of the media," CS Macharia says.
Macharia says the staff through the Kenya Aviation Workers Union (Kawu) will be encompassed in the takeover talks to ensure their members are protected from layoff.
 "I also need to emphasize the final structure of the proposed partnership between KQ and KAA has not been finalized as discussions are still ongoing between various stakeholders to ensure that the final partnership arrangement is in the best interest of all affected parties," adds CS Macharia.
The strike was scheduled to begin on Wednesday to protest the planned layoff of some workers once KQ assumes the management of JKIA.
"I want to thank the CS for Transport for giving us an assurance that our jobs will be secure in the proposed takeover of JKIA by KQ. Therefore, we have agreed to suspend the strike to give all parties an opportunity to negotiate," says Kawu secretary-general Moses Ndiema.
Under the deal dubbed Privately Initiated Investment Proposal (PIIP), Kenya Airways is seeking to manage the airport for a period of 30 years.
"If we are allowed to operate JKIA, we will have one source to re-invent the airport and build economies of scales," said KQ Chairman Michael Joseph.